'This Is Your Team': Lou Williams Reveals How He Tried to Recruit Kevin Durant to the LA Clippers
Published 06/28/2021, 8:30 AM EDT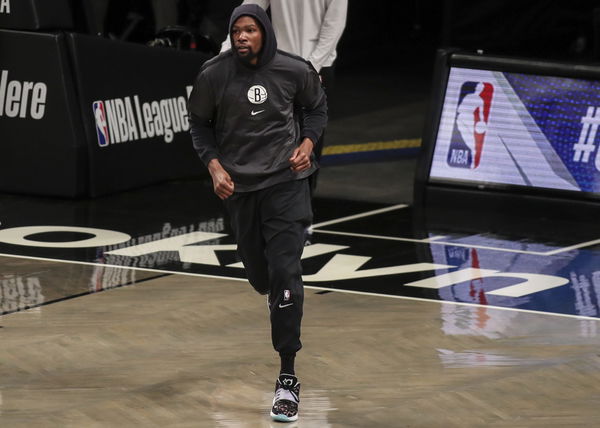 ---
---
Kevin Durant is making headlines for plenty of reasons right now. From starting a Twitter beef with Scottie Pippen to his comparisons with Michael Jordan, all of it has happened thanks to his historic season. And although the Brooklyn Nets lost to the Milwaukee Bucks, falling short one game from the Eastern Conference Finals, there is no doubt that KD is one of the greatest players we've seen on the court.
ADVERTISEMENT
Article continues below this ad
This isn't something only fans believe but players from opposing teams as well. In fact, LA Clippers' Lou Williams believes that KD would fit perfectly with their roster.
Lou Williams punches back at KD's haters
ADVERTISEMENT
Article continues below this ad
The way Kevin Durant led the Brooklyn Nets this season, he has attracted nothing but respect. For years, Durant fans have wanted him to get the credit he deserved, but he has been labeled a ring chaser.
This was a chance for him to remove that blemish from his name, and he somewhat did. There isn't any team that wouldn't want to bring KD on board and Clippers are no exception.
Back in 2019, Lou Williams was convinced that if there is anyone who could get the Clippers a title, it's Durant. He stated on 'No Chill With Gilbert Arenas', "We thought KD was going to give us what we needed, how we played."
He went on to defend Durant against all those who think he hasn't earned his titles.
"It's an opportunity for guys like him to put another notch on the belt. There hasn't been a championship in LA, as far as the Clippers go. You got guys that can come in and create their own, especially KD. Where everybody's like, 'Oh, he went there to get the rings. F*** that! Those are his rings," he said unapologetically.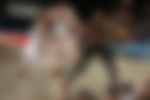 WATCH THIS STORY: How a Pre-NBA Kevin Durant Humiliated LeBron James
Why Kevin Durant fits in the Clippers
Williams did not stop at that but even pitched why Durant should consider joining the Clippers by enticing him into proving the others wrong and calling this championship with the Clippers, his own.
"The great thing about our team is, we're not confused about who any of us are. Everybody understands it's a pecking order. So, if KD came in, it's no pushback. Like bro, this is your team, we riding and everyone will play their part perfectly. So I thought he was going to be the person that could fit in seamlessly."
ADVERTISEMENT
Article continues below this ad
However, Lou clarified that he doesn't mean Kawhi Leonard is any less. Any team with Kawhi is automatically a title contender.
Well, it doesn't seem like the Nets' star would be heading anywhere, anytime soon. At least not until they figure out properly whether their super team can function as exceptionally as everyone thinks, provided they remain healthy.
ADVERTISEMENT
Article continues below this ad