"This Kid Is Gonna Be a Problem": Giannis Antetokounmpo Issues Stern Disclaimer About 7'4″ Wonderkid to Ex-NBA Champion
Published 11/14/2022, 7:30 AM EST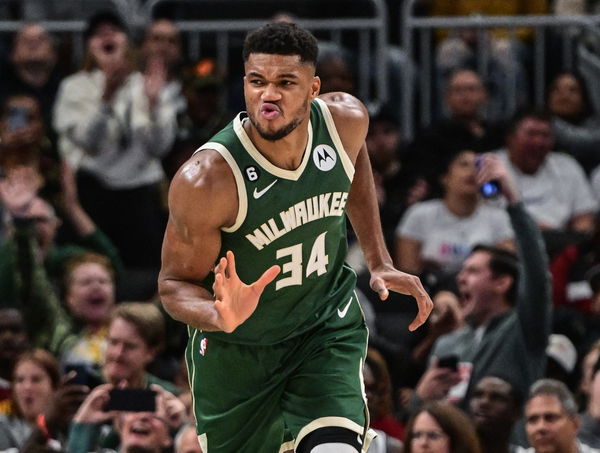 A 7-foot giant has taken the NBA world by storm. Victor Wembanyama is highly regarded as the greatest draft prospect ever. His tall frame is impressive enough for a basketball player. However, the Frenchman has unique gifts that defy the stereotypical parameters. And even the 'Greek Freak' Giannis Antetokounmpo has high expectations from the promising talent.
At just 18, Wembanyama's game is refined for the top level. His size allows him to make an impact on either end of the floor. Along with blocking the impossible shots, his offensive arsenal is what stands out the most. Despite a 7'4″ frame, the French sensation is far from a traditional giant. Notably, Wembanyama is a sniper from downtown and can arguably get to the basket at will.
ADVERTISEMENT
Article continues below this ad
Some of his monster performances prove he is already NBA-ready. The 18-year-old's statement came against the highly anticipated number 2 pick, Scott Henderson. Victor Wembanyama poured in 37 points in the game. Likewise, Giannis Antetokounmpo has joined the hype train. Speaking to Serge Ibaka, the Milwaukee Bucks superstar sent a warning about what to expect from Wembanyama.
Giannis Antetokounmpo calls Wembanyama "a problem"
Antetokoumpo was the latest guest on Ibaka's popular show 'How Hungry Are You'. During their conversation, Ibaka asked him the question the NBA world wants the answer to. Just how good is Victor Wembanyama? And the two-time MVP's honest admission solidified the 18-year-old's scary potential. Antetokoumpo feels Wembanyana is going to be one to watch. He even said he has never seen one like Victor Wembanyama.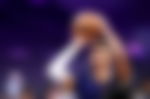 Giannis Antetokounmpo said: "If you're not ready, this kid is going to be a problem. Big problem. I've never seen this before in my life. I saw him up close. He was in the same team as my brother." The 'Greek Freak' continued, "He can block shots like Rudy, but he can shoot like KD."
ADVERTISEMENT
Article continues below this ad
Wembanyama truly seems to be a generational talent ready to take over the NBA. He recently made his senior international debut, and the 18-year-old sent a message. Facing off against Lithuania, Wembanyama mesmerized the arena compiling 20 points, 9 rebounds, one steal, and one assist in just 23 minutes. He has done his part of living up to the hype so far. NBA players and several analysts already have high expectations from Wembanyama. And with his current run, the stage is set for a dominating giant like the NBA has never seen before.
ADVERTISEMENT
Article continues below this ad
Watch This Story – Paolo Banchero, Chet Holgrem, Jabari Smith Jr., and other top rookie prospects of the 2022 NBA draft 
Do you think Victor Wembanyama is a better prospect than LeBron James? Let us know your views in the comments below.