"This Like Trading LeBron for Carmelo Anthony": Amid Luka Doncic's Historic Run, Iconic Moment From 2018 NBA Draft Sparks Debate Among Fans
Published 01/02/2023, 12:25 AM EST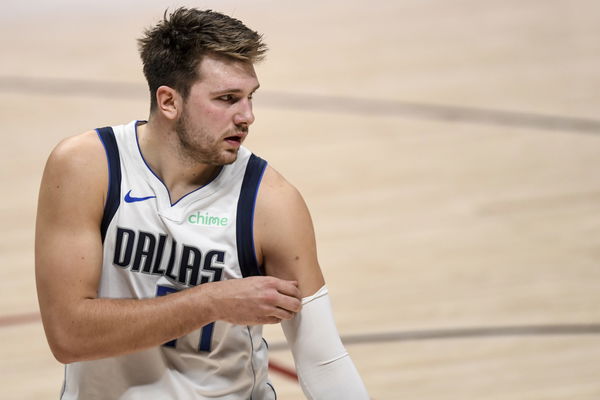 It's safe to say that the Dallas Mavericks star Luka Doncic is having the season of his life. He is dominating the hardwood with his consistent performances which also includes an NBA record. Amid this historic moment, NBA fans dug up an iconic trade moment from the 2018 NBA draft that the Mavericks seemingly nailed. However, some fans still haven't let that moment pass as they compared the iconic trade with the likes of LeBron James and Carmelo Anthony.
The Mavericks star Luka Doncic is currently commanding the league with top performances. He has scored 50+ points in three of the last five games. Furthermore, Doncic landed a record-breaking triple-double against the New York Knicks with 60 points, 21 rebounds, and 10 assists, the first-ever 60-20-10 stat line in the NBA.
NBA fans dig up famous Trae Young-Luka Doncic 2018 draft trade
ADVERTISEMENT
Article continues below this ad
During the 2018 NBA draft, the Atlanta Hawks picked up Luka Doncic as the third overall, but the Hawks' management eventually traded him. The Hawks traded Doncic to the Mavericks in return for Trae Young. 2x All-Star Trae Young had established himself as a star prospect and while some NBA fans considered the situation a win-win, most seemed to criticize the Hawks for undermining Doncic's talent. However, after the recent form of the Slovenian star, the Doncic-Young debate came to life once more.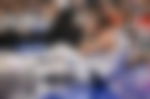 NBA fans took to Twitter to react to the 2018 trade. While most fans felt that the Mavericks won the trade, some fans backed Trae Young. This season, Young has averaged 27.6 points with 9.8 assists so far. Doncic's stats so far show that he has averaged MVP-caliber numbers with 34.2 PPG, 8.7 RPG, and 8.9 APG this season.
Here are some reactions from NBA Twitter:
Luka a better player but Trae is a better team player

— Bengii (@1oF1Benzz) January 2, 2023
It's not a W for the Hawks but it's also not an L bro nobody could've predicted Luka would be an all time great by year 5 😭

— DeBe (23-14) (@debe_yt) January 2, 2023
yes the mavs won this trade but the hawks still got an all star

— Jaden Dewar🦌🏀(23-13) 🔴⚪🏀 #15 (10-2) (@JadenDewar) January 1, 2023
This like trading LeBron for Carmelo Anthony 💀

— super depressed knicks fan (@Rgbexe_) January 1, 2023
ADVERTISEMENT
Article continues below this ad
Will the Mavericks trade Trae Young into their mix?
According to Bleacher Report, Trae Young could be looking for a trade from the Hawks as he is determined to win a championship this year. The Hawks are currently in ninth place in the Eastern Conference with a 17-19 record. Reports suggest that Young's relationship with the Hawks management is going downhill. Meanwhile, the chances of the Mavericks obtaining Young could still be possible.
ADVERTISEMENT
Article continues below this ad
Watch This Story – Luka Doncic Surpasses Lakers Legend Magic Johnson; Second Only to Oscar Robertson in Iconic NBA Record
What do you think about the famous Trae Young-Luka Doncic trade in the 2018 NBA draft? Let us know your thoughts in the comments below.