"This Man Thinks He's LeBron": NBA Twitter Destroys Miami Heat Veteran After His Comments Post Loss vs Celtics
Published 06/01/2022, 10:16 AM EDT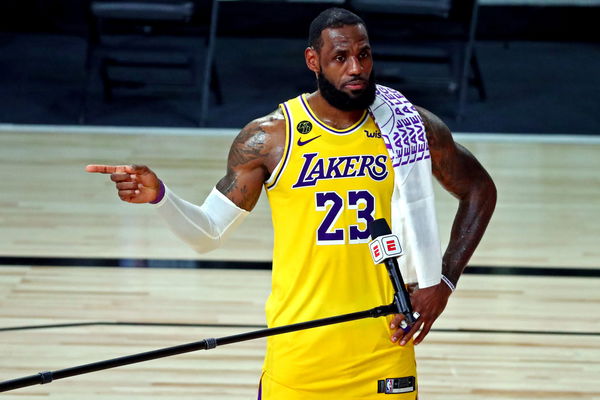 After another electrifying series, the Boston Celtics beat the Miami Heat to head to the NBA Finals. While each team was determined to win, only one could truly move ahead. Though the Heat has made it to the finals in recent times, this is a whole new opportunity for the Celtics to shine.
ADVERTISEMENT
Article continues below this ad
Of course, this means the Heat and their players to regroup and think about their next campaign. Some might return, while some might sign with another team and move away. Ultimately, every team and player is just looking for a title in their careers. If they're lucky, a few more.
ADVERTISEMENT
Article continues below this ad
However, as the season is about to wrap up, some fans are unable to wrap their head around Udonis Haslem's latest comments.
Fans troll Udonis Haslem after Miami Heat playoffs loss
According to reports, Haslem is still reeling from the loss during the Eastern Conference finals. Haslem himself did not play, and the Heat lost 100-96. Now, with their season over, the veteran is looking to see what's next and think about his next move.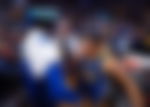 Fans on Twitter were thoroughly amused, most of them making fun of the player. Many wondered if he thought he was someone like LeBron James or Kevin Durant, looking to decide his next move for another championship. Others pointed out that Haslem has not done much, and plays and wins via other players on his team.
Is he living vicariously through the actual players?

— Twire10 (@TitoSbakery) May 31, 2022
😂😂😂 if that's his execuse it's a bad one he wasent getting more than 10m a year

— G (@ghinesNBA) May 31, 2022
"come back" meaning sit on the bench again? Why doesn't bro just coach??

— Bobby Burke (@bobbyburke17) May 31, 2022
Man's been taking up a roster spot for a decade now 🤣🤣🤣 cut it out UD!!! Man's averaged 0.2 minutes a game this year 😭

— Dallas TRASHboys (@VernonHalton) May 31, 2022
A lot of the comments were directed towards Haslem playing off the bench, or just sitting the game out. Many asked him to retire, or just take up a coaching spot and help others win. However, judging by what Haslem has to say for himself, the 41-year-old is not going away for at least some time.
Is Haslem a legend for Miami?
ADVERTISEMENT
Article continues below this ad
Fans did defend Haslem as well. However, there is truth in him playing fewer games now. Since the 2016-17 season, Haslem has only played 58 games. He has been with the team since 2003 and is certainly a valuable star for the community. While some joked about him taking up coaching, many fans pointed out what being in Miami, and losing in Miami, actually means for Haslem.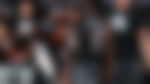 Having completed 19 years in the league, one can only assume what all options Haslem must be considered before actually retiring.
ADVERTISEMENT
Article continues below this ad
WATCH THIS STORY: Serena Williams Versus Jimmy Butler – Net Worth Comparison.
When do you think the Heat veteran will retire? Let us know in the comments below.
Edited By: Arunaditya Aima