This NHL Legend Was The Only Guy Who Talked Back to Michael Jordan
Published 09/17/2021, 11:00 AM EDT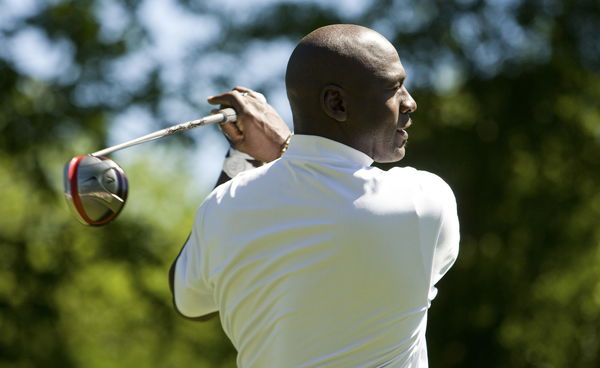 ---
---
When Michael Jordan and Wayne Gretzky are pitted against each other, it's hard to pick sides. The former revolutionized the game of basketball, becoming the greatest of all time, but the latter surpasses NHL records like it was a piece of cake. The two had plenty in common, including their thirst to win.
ADVERTISEMENT
Article continues below this ad
MJ had six NBA championships, while Gretzky won four in Edmonton. Then, Wayne had won the MVP title nine times, whereas Jordan won it five times. This could take a long time, considering they both piled up accolades like anything. But the two also shared their fondness for golf. And as per Charles Oakley, Gretzky was the only one who could actually give Jordan a piece of his mind while playing.
On 'The Herd with Colin Cowherd', Oakley revealed, "Michael Jordan was on the golf tournament in the Bahamas, they got into it a couple of times. You know Michael talks stuff to guys, Wayne would go for it. He talked back to Mike. He might be the only one guy in the sport. Because most guys just like, 'Oh my god, Michael!' But Wayne stood up to him. I liked that."
ADVERTISEMENT
Article continues below this ad
WATCH THIS STORY: The Most Expensive Michael Jordan Memorabilia Ever Sold
Michael Jordan found a trash-talking competitor off the court
Jordan is known to give his rivals a tough time, and it looks like that wasn't just limited to the hardwood. MJ's competitive spirit kicks in wherever he goes and golf is probably no different. But fortunately or unfortunately, Jordan found someone who wouldn't just stand and take it.
ADVERTISEMENT
Article continues below this ad
Since Gretzky has also accomplished plenty in his career, he doesn't feel the need to keep shut. In fact, this is not the first time a story about Wayne humiliating Jordan when he has the chance has surfaced.
Gambling seems to be another area the two of them have an interest in and when Gretzky saw that MJ was not tipping the waitress well in Las Vegas, he remedied MJ's mistake and said, "That's how we tip in Las Vegas, Michael.'"
Watch This Story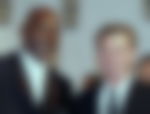 ADVERTISEMENT
Article continues below this ad
Not tipping well seems to be the one area MJ probably hasn't mastered. His foe-turned friend, Charles Barkley, seemed to have had the same problem with him. However, clearly, all of that is overlooked when you're the GOAT.