'This s*it is hard': Former NBA star rubbishes accusations of Russell Westbrook chasing stats
Published 09/28/2021, 1:43 PM EDT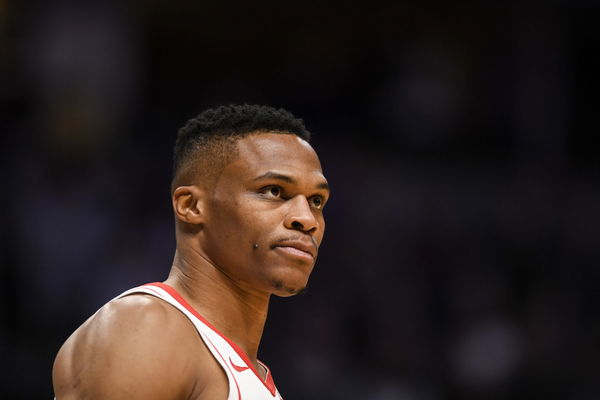 ---
---
Former NBA stars Baron Davis and Gilbert Arenas recently talked about Russell Westbrook. Westbrook has long been accused of stat chasing by NBA fans and the media and Davis and Arenas talked about the same.
ADVERTISEMENT
Article continues below this ad
Former Golden State Warriors and 2-time NBA All-Star Baron Davis recently made an appearance on Gilbert Arenas' show, 'No Chill with Gilbert Arenas'. There, the duo got into a heated discussion about all things basketball, with the co-host Josiah Johnson joining in.
Eventually, the pair talked about Russell Westbrook and whether the criticism that he receives is justified. The trio went on to criticize the media and NBA fans for targeting the Los Angeles Lakers' new signing, Russell Westbrook for his supposed chasing stats.
ADVERTISEMENT
Article continues below this ad
Gilbert Arenas kick-started the discussion by saying, " That s*it ain't simple. Oh, he's 'stat chasing'. You mean he's like actually physically going to get a rebound."
"You know if it was that easy, then motherfu*king every center would have 20 rebounds a game. This s*it is hard. It takes effort, and it takes energy. It takes all of that to try to go up there and grab 10 rebounds."
Watch This Story: Five Times Brian Ortega Annihilated His Opponents Inside the UFC Octagon
Baron Davis interjected and corrected Arenas in apparent praise of Westbrook: "No, he's getting 22 rebounds! You know what I mean."
Russell Westbrook, the master of triple-doubles?
The media have often accused Russell Westbrook of stat chasing. Therefore, everywhere the player goes, he has to deal with questions regarding the same.
Apart from this, his ability to swoop in and make late claims to take possession of rebounds also receives much attention.
ADVERTISEMENT
Article continues below this ad
Many critics have even gone on to claim that opposition defenders seemingly allow him to swoop in unopposed. All of this criticism often takes away focus from the fact that Westbrook is one of the best players out there.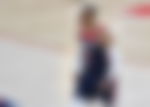 Watch This Story
Westbrook's title of "stat chaser" most often springs from his unique ability to score triple-doubles. A triple-double is a single-game performance by a player who accumulates a double-digit number total in three of five statistical categories—points, rebounds, assists, steals, and blocked shots—in a game.
ADVERTISEMENT
Article continues below this ad
Baron Davis and Gilbert Arenas clearly believe that Westbrook's criticism is unjustified. Do you agree with them?