"#ThisIsASteal": Trae Young Ridicules Massive Error on Live TV as $224 Million Decision for NBA All-Star Gets Misreported on National Coverage
Published 07/02/2022, 1:43 AM EDT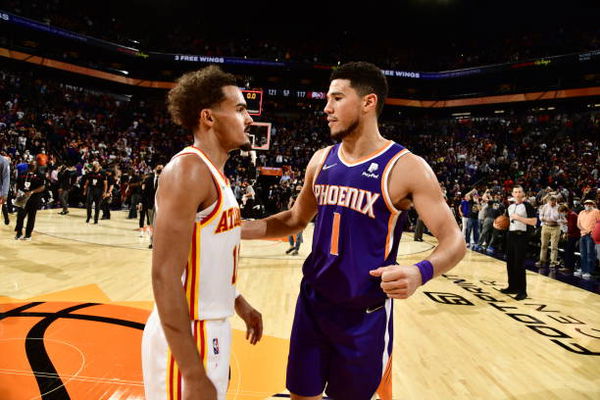 Trae Young and Devin Booker are among some of the best players in the league. They are in the same age range and hence, it's no surprise that they have mutual respect between them. Both Young and Booker are attacking lynchpins for their respective teams. Young had already extended his contract last year. It was now time for Booker to do the same. He signed a four-year supermax contract extension worth $224 million according to ESPN's Adrian Wojnarowski.
But there was a slight glitch in how the outlet reported the deal on TV. They lowered the amount by a significant margin on the ticker. The deal which was reported to be worth $224 million was reduced to just $22 million by the outlet.
Phoenix Suns star Devin Booker has agreed on a four-year, $224M super max extension, his agents Jessica Holtz and Melvin Booker of @CAA_Basketball tell ESPN. Deal begins in 2024-2025 and brings Booker's total contract value to six years and $295M.

— Adrian Wojnarowski (@wojespn) July 1, 2022
ADVERTISEMENT
Article continues below this ad
Atlanta Hawks star Trae Young noticed this and captured it on Instagram. He wrote, "Ayyooo! This looks a little low #ItsaSteal." It was hilarious to see how blatant the mistake was.
This deal would begin with the 2024–25 season and tie Booker to the Phoenix Suns until 2027–28. Booker earned First Team accolades after averaging 26.8 points, 5.0 rebounds, and 4.8 assists while shooting 46.6 percent from the field last season. He is a three-time All-Star coming off his first All-NBA campaign.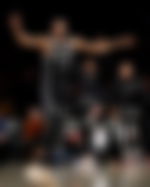 Devin Booker has progressively increased his effectiveness and playmaking. He is one of the reasons why Phoenix has risen from the draft lottery to contenders for the title. Following a run to the NBA Finals in 2021, the Suns' semi-final departure to the Dallas Mavericks, who defeated them in seven games. It was further tarnished by COVID and injuries.
Trae Young has become the face of the Hawks
ADVERTISEMENT
Article continues below this ad
Trae Young has had a good season too. He already signed his five-year, $207 million contract extension in August 2021. It will go into effect from next season onwards. Young's contract's supermax provision will now go into effect as a result of his selection to an All-NBA team. It will give him an additional $35 million or more, including an additional $6.1 million for only the upcoming season.
He has scored 28.4 points per league in the regular season at 46% shooting. The young point guard also had 9.7 assists per game last season. In 2020/21, he led the Hawks to the Conference Finals. He averaged 28.8 points and 9.5 assists per game during the playoffs.
ADVERTISEMENT
Article continues below this ad
WATCH THIS STORY: Comparing the Jaw-Dropping Watch Collections of Billionaires Tiger Woods and Michael Jordan
Trae Young and Devin Booker arguably deserve their supermax contracts. Both have led their teams from drudgery to perennial playoff contenders and are now the faces of their respective franchises.