Three Blockbuster Trades That Can Help Sacramento Kings, Charlotte Hornets & Some Other Teams Land Ben Simmons
Published 09/26/2021, 12:02 PM EDT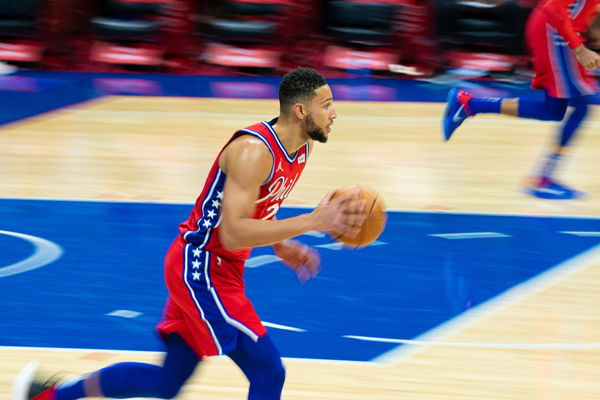 ---
---
Each and every avid NBA fan is waiting around to see where Ben Simmons eventually lands. Since he has made it clear that playing for the Philadelphia 76ers is out of the question for him, the only options seems to be a trade. However, the 76ers have been very adamant and picky in making it happen. Apart from their unrealistic demands, Doc Rivers even confessed to trying to keep Simmons around.
ADVERTISEMENT
Article continues below this ad
But after all the entire blame game that held him as the culprit for their disappointing season, Simmons is being stubborn, too. So much so that he has threatened to not appear for training camp this time around. This obviously leaves the Sixers with no choice but to let him go.
Therefore, the trade rumor mill has just not stopped moving. From the Golden State Warriors to the Cleveland Cavaliers, plenty of names have popped up. But there are some trade possibilities that haven't been considered as of now. Let's take a look!
ADVERTISEMENT
Article continues below this ad
How can a trade to the Charlotte Hornets take place?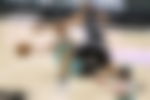 The Charlotte Hornets haven't once been mentioned in these rumors. But with what Simmons brings to the table, the Hornets should really be looking into adding him to the roster. Of course, Simmons has a lot of shortcomings but defensively, he can be a great asset. His versatility and ability to grab rebounds still make him an elite playmaker.
Moreover, the Hornets already have a lot of players who can handle the offense, but apart from Terry Rozier, their defense isn't up to the mark. This is where Simmons could come into the picture. Simmons' defense coupled with LaMelo Ball's pick and roll will be threatening enough for the other teams.
It's a given that the Hornets will have to pay heavily to land the Sixers point guard. There are two trade possibilities here, either they ship Gordon Hayward along with their 2019 pick, P.J. Washington, or they make it work by making a deal that includes Miles Bridges and Terry Rozier.
Yes, giving up anyone over Simmons right now seems risky, especially their best player Hayward. However, this will be their one chance to improve their roster while Simmons is not a very wanted player.
Here's how Ben Simmons can make his way to the Minnesota Timberwolves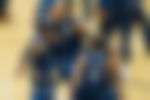 Here's to imagining a three-team deal that includes the Philadelphia 76ers, Timberwolves, and the Indiana Pacers. Through this, Philly can land Malcolm Brogdon, T. J. Warren, and future round picks from both Indiana and Minnesota. Eventually, the Pacers would get D'Angelo Russell, and the Wolves get Simmons.
With this, the Pacers will add some youth to their roster. While Brogdon struggles to stay on the floor, giving up Warren makes sense because his contribution to them hasn't been great.
The Minnesota Timberwolves are a team that has been trying to get their hands on Simmons. However, unless they give up at least Anthony Edwards or Russell, it won't be possible. So, it is DeAngelo in this case.
But how does all this workout for the Sixers? With Warren on the wing, Brogdon being the perimeter player they need,  these picks put them in a position that will allow them to make future moves and add another guard.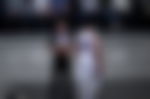 Sacramento Kings can also add an All-Star calibre player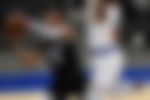 This trade can be as simple as Philly parting ways with Simmons, along with Danny Green. In return, they can get Buddy Hield. Marvin Bagley III, and Tyrese Haliburton. Although most trades between these two teams have involved De'Aaron Fox, this one can do without it.
Hield can provide them with much-needed floor spacing. However, Tyrese will be under a lot of pressure, being a starting guard for a team that is a title contender. So, with someone who is a proven player in terms of perimeter creation, along with two youngsters, this isn't a bad trade for Simmons.
ADVERTISEMENT
Article continues below this ad
The Sacramento Kings have also shown interest in adding Simmons to their team. Marvin Bagley has not been a fit with them at all, and the Kings have already tried to trade Hield so he probably wants an out anyway. It's losing Haliburton that will pinch them a little. However, they have just drafted Davion Mitchell.
So, Simmons, Mitchell, and De'Aaron Fox sound like something that they can work with. Although this combination is not ideal, neither is their current roster.
Watch This Story
Apart from these three, the trade with the Washington Wizards looks like another possibility. Even another three-team deal, including the LA Clippers, 76ers, and Toronto Raptors. At the end of the day, anything can go down because that's how this works. After this, the bigger question will be around Simmons' performance no matter which team he ends up with. Ben definitely has a tough road ahead of him.
ADVERTISEMENT
Article continues below this ad
WATCH THIS STORY: How The World of Hip Hop has Paid Homage to Kobe Bryant Over the Years