Three Players Who Can Replace Lakers' Anthony Davis If He Misses NBA All-Star Weekend
Published 02/24/2021, 12:29 AM EST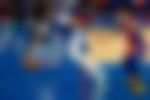 ---
---
The Lakers are in a thick soup after Anthony Davis injured his Achilles in the game against the Nuggets. Since then, the Lakers have lost three of their four games and will also stand against a scary Utah Jazz. Other than this, AD's untimely injury has also raised question marks on his inclusion in the All-star reserves.
ADVERTISEMENT
Article continues below this ad
Now, if the star forward stays out for three more weeks, the Lakers might try to sign the likes of Blake Griffin (Pistons) or a low-cost Mo Bamba (Magic). If not, Kyle Kuzma or Montrezl Harrell will have to step up. But what about the All-stars?
The three most probable All-star replacements for Lakers' Anthony Davis
ADVERTISEMENT
Article continues below this ad
This isn't the first time AD might pull out of the All-stars. Back in 2015, the voting had selected him as a starter, but he pulled out because of a shoulder injury. To replace him, the league selected Mavericks veteran Dirk Nowitzki, who then played his 13th All-star game. That year, players like Kobe Bryant, Blake Griffin, and Dwyane Wade also missed the break because of injuries. So who all can replace Anthony Davis this time?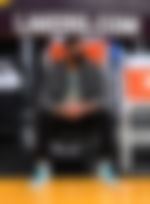 #3 DeMar DeRozan
Although the chances of this Spurs' star actually making the All-Stars list are pretty low, he still makes the cut. He is already a 4-time NBA All-star and hence comes with experience under his belt. The swingman is great at both ends of the court, but his numbers have taken a hit lately. He is averaging close to 20 ppg, 5 rpg, 7 apg, and has improved his three-point shooting to some extent. There are only bleak chances that he can beat the next two players on the list.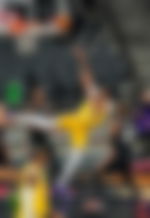 #2 Mike Conley
This was perhaps the greatest snubs in the history of NBA All-stars where the voters continued to disappoint Mike Conley. The former Grizzlies star has never made it to an All-star team, and the misfortune continues to this day. From his current team, the Jazz, Donovan Mitchell has rightfully reserved his berth as a guard. But Mike, even after averaging 16.4 points with 1.4 steals and an impressive 44.7% FG, has failed to find his name in the Top 24. Can he replace AD? The next prospect might not allow this.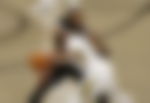 #1 Devin Booker
ADVERTISEMENT
Article continues below this ad
After All-star captain LeBron James' endorsement of Devin Booker, it is highly likely that he might replace AD. Last year too, Devin covered for an injured Damian Lillard and played in his debut All-star game. This time around, he earlier impressed everyone in the Orlando bubble and now has a 50.1% field shooting to back his 24.7 points average.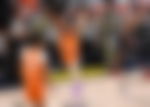 Who do you believe is the most deserving candidate to fill for AD if the Lakers' main-man chooses to sit out? 
ADVERTISEMENT
Article continues below this ad
Read also – Dwyane Wade Chooses James Harden as Undoubtable First Pick in the All-star Draft