Three Takeaways from Brooklyn Nets Victory Over Golden State Warriors
Published 12/23/2020, 3:01 AM EST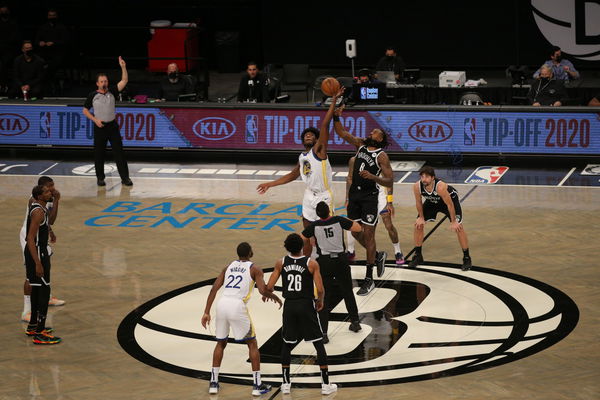 ---
---
The Brooklyn Nets got off to a fantastic start to their new season. Kevin Durant and Kyrie Irving led the Nets to a 26 point victory over the Golden State Warriors. It was a true statement victory for Nash and the Nets, as they blew out the Warriors 125-99.
ADVERTISEMENT
Article continues below this ad
But as with any game, there were many takeaways for both teams as they embark on a 72-game long journey this NBA season. One team shone, and one team did not, but nothing is set in stone for either team. With that in mind, here are three takeaways from the Nets' win over the Warriors.
Kevin Durant is BACK for the Brooklyn Nets
ADVERTISEMENT
Article continues below this ad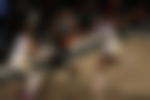 Ahead of the new season, there were many doubts about Kevin Durant's fitness. Durant suffered a gruesome Achilles injury that ruled him out for the entirety of the 2019-20 NBA season. After an extended season and off-season, Durant had a long time to recover.
Durant's form looked good during the pre-season games, but doubts lingered about how he would perform when the regular season began. He showed that there was no trepidation in his game, as he dropped 22 points on his former team. The scary thing is, Durant is still not at a 100%.
Steph Curry needs more help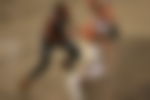 Steph Curry didn't look like himself last night. Like Durant, Curry was making his long-awaited return last night with the Warriors. However, his return was not nearly as successful. He notched a double-double with 20 points and 10 assists. But he did not find success with the three-ball as he normally does.
Kelly Oubre Jr. had a disappointing outing with the Warriors. While he had a memorable dunk over Durant, he only had 6 points and 7 rebounds. That is not the production they expect from Oubre, who was brought in to compensate for Klay Thompson's injury. If the Warriors want to make the playoffs, they must surround Steph Curry with some more help.
ADVERTISEMENT
Article continues below this ad
Brooklyn Nets set to dominate the East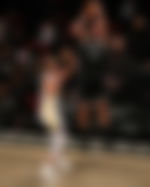 Last night's victory was the first official glimpse of Kevin Durant and Kyrie Irving together. And the two did not disappoint. The two former All-Stars combined for a total of 48 points together. Both of them showed exactly why the Nets brought them in.
ADVERTISEMENT
Article continues below this ad
But it was also the depth of the Nets that allowed them to steal the win. Players like Spencer Dinwiddie, Caris LeVert and Joe Harris showed how important they are to the sustained success of the Nets franchise. The Nets' roster depth will be a major factor in their potential championship run this season.
While these are just early days, the opening night of the NBA does allow teams to get a close look at what they're doing right, and what they need to improve upon. Perhaps we will be singing a different song when these two teams meet later in the season. But for now, these are the takeaways from the Warriors vs Nets opening day game.