Three Takeaways from LA Clippers' Win over Denver Nuggets
Published 12/26/2020, 6:04 AM EST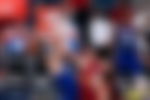 ---
---
The LA Clippers got a modicum of revenge over the Denver Nuggets with a victory on Christmas day. After a disappointing collapse in the playoffs last season, the Clippers could overcome the Nuggets in a significant 121-108 victory. The Nuggets, who played well for stretches during the game, are surely disappointed with the loss to the Clippers, especially after how poorly they started the season.
ADVERTISEMENT
Article continues below this ad
The Clippers and Nuggets capped off an incredible NBA Christmas day, with a game was full of thrills and spills. But it was the Clippers who finally demolished some of their demons from the previous seasons. With that in mind, these are the takeaways from the Clippers' win over the Nuggets.
LA Clippers vanquish some demons
ADVERTISEMENT
Article continues below this ad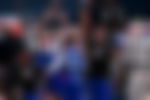 Despite it being a regular season game, the Clippers can take a lot from this win. The playoff collapse to the Nuggets last season almost broke the Clippers last season. They fired long-time coach Doc Rivers, and the locker-room conflicts led to the departure of 'Sixth Man of the Year', Montrezl Harrell.
Paul George performed poorly during the series, but he was key in the win over the Nuggets tonight. He had 23 points and 9 assists during the game, showing that he can be the players the Clippers want him to be.
Fun Guy is a tough guy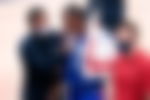 Kawhi Leonard suffered an awful collision toward the end of the game against the Nuggets. Leonard collided with Serge Ibaka in the fourth quarter and suffered several facial injuries.
However, Leonard walked away in his own power off the court. His injuries appear to be significant enough to rule him out of the next game for the Clippers. However, nothing is certain with Kawhi Leonard.
Denver Nuggets suffer a setback
ADVERTISEMENT
Article continues below this ad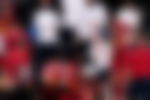 The playoffs last year served as a coming out party for the Denver Nuggets. They defeated the Utah Jazz and LA Clippers, after being down 3-1 in these respective series. Their wins displayed their mental toughness, quality and grit. Players like Jamal Murray, Nikola Jokic and Michael Porter Jr. shined very bright.
But this loss to the Clippers really deflates their bubble. The Nuggets suffered a significant setback because it raises doubts about their victory over the Clippers in the playoffs. However, there is no reason for panic, as it has only been 2 games in 72-game season.
ADVERTISEMENT
Article continues below this ad
It remains to be seen what the aftermath of this game will be for both the Clippers and the Nuggets. It is just the first encounter for the two teams in a long season, and the two are favorites to reach the playoffs this year.