"Threw Me in the Fire": Devin Booker How Former Suns Coach Earl Watson Gave Him Chances Despite His Mistakes
Published 07/08/2021, 11:30 AM EDT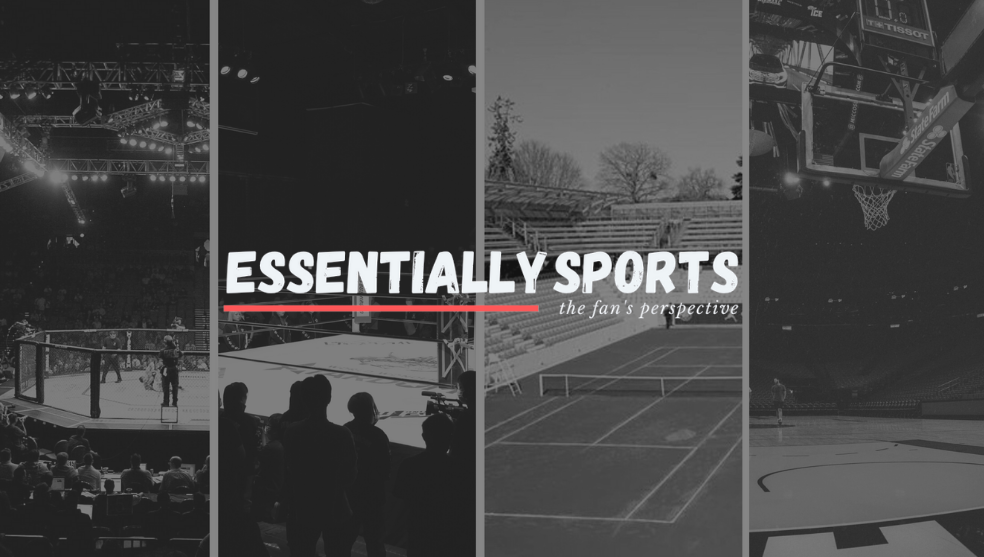 ---
---
The Phoenix Suns made it to their first NBA finals since 1993. Much credit for their success goes to 36 YO Chris Paul, who showed this team how to compete. In addition, young stars like Devin Booker, DeAndre Ayton and Mikel Bridges also provided the youthful boost this team needed.
ADVERTISEMENT
Article continues below this ad
Devin Booker has led this team in scoring for the playoffs with 27 points per game. Moreover, his chemistry in the backcourt with Chris Paul has been a huge positive for Phoenix. Rivals have got no answer for this duo.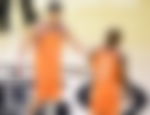 However, for a 24-year-old, Devin Booker has the confidence of a veteran. He is one of the most skilled scorers in the NBA today. It brings the question- how did Booker gain so much confidence in his skill at such a young age.
ADVERTISEMENT
Article continues below this ad
Devin Booker gives credit to Earl Watson
When Phoenix drafted a young Book, Earl Watson was in his first season with the Phoenix Suns as the new player development coach. He immediately took notice to Devin Booker because of his father, Melvin Booker. He would take Book to practice sessions before his rookie year.
Later, Watson became the head coach of Phoenix, and he allowed Booker to take over 20 shots a game. At first Booker was hesitant to shoot, as Earl Watson would have to yell at him to shoot the ball. Earl explained: "I remember he was hesitant to shoot initially because he was trying to be efficient. I had to yell at him to shoot the f****** ball. I told him to shoot 25 times. True scorers have to play with a level of freedom and comfortability to create. He eventually got the hang of it, as you see now."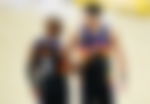 Devin Booker's confidence went on to grow and he is now confident in his abilities to gather up points. Booker spoke about Earl's impact on him and said: "[Earl] threw me in the fire," Booker said of Watson. "He gave me the chance to go out there and make mistakes and play through mistakes, which a lot of young players don't get the chance to do that in this league. So having a coach behind you like that, that believes in you to that degree, that gives you a confidence that you have never felt before."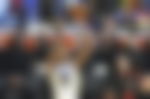 Booker's growing confidence
Earl Watson allowed a young Book to take shots that a scorer should. And now Devin Booker has grown to be free on the court and keep scoring. By letting Booker make mistakes, Watson helped Devin Booker to learn more about his game, spot the mistakes and be more confident.
This is similar to Kobe Bryant's 'airball' game, where he shot 4 airballs in 5 minutes. He did not hesitate to shoot after each airball. His confidence at 18 years was phenomenal, he rather than crumbling, learned from his mistakes and made the necessary corrections. Similarly, Devin Booker is fearless now to take his shots, even though at the beginning he was hesitant because he wanted to be efficient.
ADVERTISEMENT
Article continues below this ad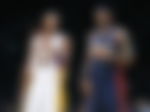 Now, Devin is one of the most talented scorer with a truckload of confidence and no fear. He, along with Chris Paul, leads the Suns against Milwaukee as Booker scored 27 points to help them win game 1.
Do you think Booker will win Finals MVP?
ADVERTISEMENT
Article continues below this ad
WATCH THIS STORY-  Stephen Curry, Bradley Beal & Other Stars That Deserve to be on Better Teams Next Season