THROWBACK: Michael Jordan Picks Kobe Bryant as the Future of League Over LeBron James and Banana Boat Crew
Published 01/27/2021, 5:30 PM EST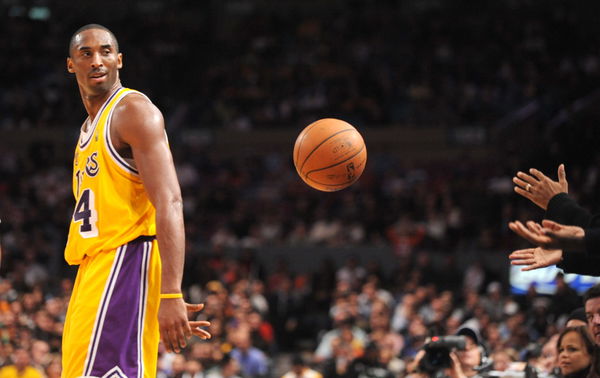 ---
---
As fans and players continue to heal from Kobe Bryant's premature death even after a year, old videos of the legend and people sharing their favorite Kobe story keep popping up. One such video of Michael Jordan from 2006 has surfaced, in which he talks very highly of the Lakers legend. Throughout his career, and even after, Kobe Bryant has constantly been compared to Jordan. So, for him to recognize the potential in Kobe is worth the watch.
ADVERTISEMENT
Article continues below this ad
MJ picks neither LeBron James nor Carmelo Anthony
At Lambeth College in London, Michael Jordan gave an interview, where he was asked whom he sees as the next big thing. Jordan took LeBron and Carmelo's name but ended up picking Kobe instead.
ADVERTISEMENT
Article continues below this ad
"I mean, obviously you have to look at LeBron because of his youth. And Carmelo Anthony, Dwyane Wade, Chris Paul, those are all like the prop for the future," he said, "But if I had to pick one player right now that represents the future, would have to be Kobe Bryant."
He justified his choice and stated, "The way that he plays the game of basketball, I have high regards in terms of how he focused on the game. He works on his basketball skills. Each day of the year he gets better and these kids are going to continue to get better.
"Hopefully, the evolution of basketball is just going to keep growing. With the way the Europeans are playing, it's pushing us to become better basketball players."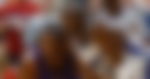 Michael Jordan vs Kobe Bryant
ADVERTISEMENT
Article continues below this ad
This is a never-ending debate. Is Kobe Bryant is a better player, or Michael Jordan? Most fans who support Jordan end up with the upper hand because of the stats. Jordan has won six NBA championships, while Kobe has won five. But if we had to look at the impact, maybe Kobe gets that point.
The way that people have mourned Kobe after his passing goes to show what he meant to them. From a fan to a player, to have seen Kobe play is to know Kobe. Hence, the comparisons will go on forever, but he will forever be unique in his own way and will never be forgotten.
ADVERTISEMENT
Article continues below this ad
Read Also- What Makes NBA Legend Michael Jordan the Golden Man of Successful Businesses?