'Tide and Tide Plus': John Salley Makes an Interesting Comparison Between Michael Jordan and Kobe Bryant
Published 05/15/2021, 6:30 AM EDT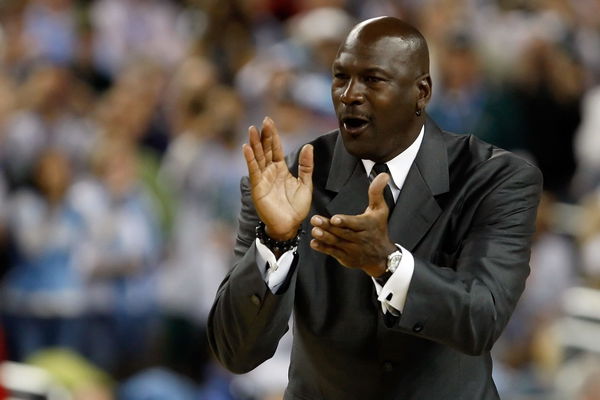 ---
---
They say time is the greatest storyteller, and the saga of Michael Jordan & Kobe Bryant proves it. When Kobe entered the league, MJ was a 4x Champion on his way to win two more. Still, even the rookie in KB refused to feel intimidated, helping him to share some epic on-court showdowns with his idol. And today, Air Jordan is ready to present the Mamba with his Hall of Fame trophy.
ADVERTISEMENT
Article continues below this ad
But what all did Kobe inherit from MJ when he first entered the league? A fortunate man who played alongside both the virtuosos is here to answer.
Inside the visionary brain of Kobe Bryant
ADVERTISEMENT
Article continues below this ad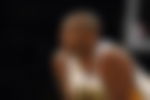 In a recent interview, John Salley, a 4x NBA Champion, who won rings both with MJ and KB, revealed interesting anecdotes. He first shelled out how much of Michael Jordan lived inside Kobe Bryant and creatively expressed, "100% I usually tell people, if you want to make 'em soap detergent, Michael would be Tide and Kobe would be Tide+."
Then, he shared a story from when he joined the Lakers in 1999 and played 45 games for Phil Jackson's new side. He remembered asking Kobe Bryant "Are you going to be the next Michael Jordan?" and receiving a savage response. Mr. Salley reminisced, "He goes, no I'm gonna be the first Kobe Bryant. I said what do you want out of this game? He said, I want to be the greatest player that ever played this game. I was like, wow, that's a trip." 
That pretty much explained the mentality of the Mamba who had already played against MJ in an All-Star Game by then.
Read Also – Michael Jordan Admits Kobe Bryant Was Tougher Than Him
Who gets to become the GOAT for John Salley?
ADVERTISEMENT
Article continues below this ad
The 6'11" forward-center enjoyed an interesting career in the league. He started off as a Pistons center and played against arch-rivals Chicago Bulls only to join the same team in 1995.
So, he holds a 360 degrees perspective into the conversation of the GOAT. Still, his ultimate pick remained His Highness Air Jordan but with a sweet twist to the tangy pick. 
The 56-YO chose his pick with interesting detail, "There's a guy called Michael Jordan, and I keep fussing he's not the greatest, I know he's the greatest. I just have to say, coz everybody else says it, so I have to say something different. But I know Mike is the greatest, but Kobe is right along. I told Michael, at 27 years old, and he (Kobe) was 27, I think he would have gave in to him. I literally told, got punched in the stomach." 
ADVERTISEMENT
Article continues below this ad
Kobe grew up watching and admiring MJ, only to spend his entire playing career to become a better player. Had he won that sixth ring, he would surely have been the GOAT for many. But still, with five rings, is Kobe your GOAT? We are waiting to read your responses.