Tiger Woods' Documentary Reveals How Michael Jordan Helped a Socially Awkward Golfing Sensation
Published 01/19/2021, 1:34 AM EST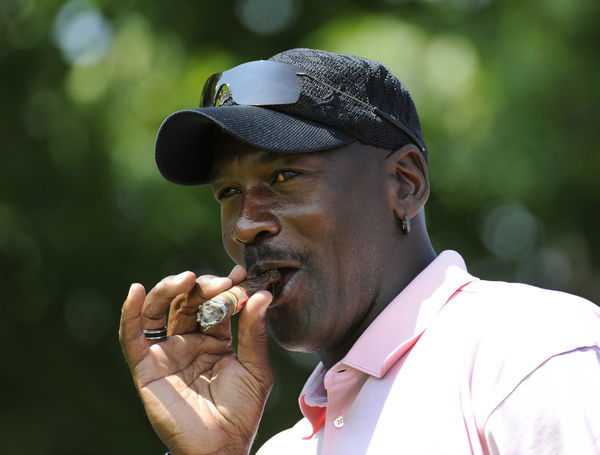 ---
---
There's a bestseller called the 7 Habits of Highly Effective People, which shows that there are certain traits common to every legend. Take Michael Jordan and Tiger Woods, for example. Both these men reached the pinnacle of their respective sports and shared various commonalities.
ADVERTISEMENT
Article continues below this ad
Both basketball and golf demand different levels of composure. While MJ was fierce, angry, and electrifying on the court, Woods relied on calmness and showed fewer emotions. However, both these phenoms are known for being perfectionists, utterly competitive, and for reflecting top-notch work ethics. But is there anything they learned from one another?
When Michael Jordan helped Tiger Woods with a 'non-sport' problem
ADVERTISEMENT
Article continues below this ad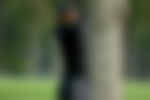 In Tiger Woods' 2-part HBO Documentary, the makers unveiled many rare moments from his celebrity life. A clip showed MJ, Woods, and Charles Barkley enjoying their time in the city of Las Vegas. 
The world knew Jordan for his overwhelming confidence and a killer attitude that was as good as that of a Hollywood celebrity. But Tiger was more of a socially awkward person, at least in the early days of his newly found fame. 
At one point in his time in Sin City, Tiger was in need of advice to overcome this social barrier as he seemed to be unsure of what to say to the ladies who were near him. This is when MJ's swagger helped him take the edge off what must have been a stressful situation. 
As per a journalist in the documentary, Jordan told a young Tiger, "Tell 'em you're Tiger Woods." As one can easily guess, the advice worked, and the rest is history. 
Drawing a parallel between the two legends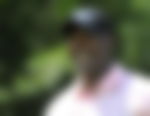 Both MJ and Tiger tasted their career's first big success at the same age. A 22-year-old MJ won the Rookie of the Year award with the Chicago Bulls in 1985, and a few years down the line, Tiger became the youngest player to win at Augusta National. 
ADVERTISEMENT
Article continues below this ad
Also, MJ lost his father when he was a 30-YO. He then won three more NBA titles. Similarly, and just as unfortunately, Tiger also lost his father in 2006. The golf prodigy won his 3rd Open championship and 11th Major after that. Both these players were very close to their fathers.
On the subject of comebacks, MJ came back twice after his retirement and showed the world what he was capable of. Tiger too came back after an 11 years' wait to win his 15th major as a 43-YO. 
ADVERTISEMENT
Article continues below this ad
All things considered, the two legends will forever be known for their in-game heroics. Who among these two is your personal favorite?