Tim Grover, Who Trained Both Michael Jordan and Kobe Bryant, Once Shared a Harsh Reality: "Kobe Trained Harder, Jordan Trained Smarter"
Published 01/27/2022, 2:30 PM EST
Kobe Bryant certainly established his name in the basketball hall of fame. The Los Angeles Lakers legend's legacy still endures in the NBA with fans fondly remembering his fabled games. Alongside fans, former NBA players, media, and analysts also honor Kobe's legacy. Kobe's personal trainer once shared details about the NBA legend's gym attitude.
ADVERTISEMENT
Article continues below this ad
Tim Grover, a personal trainer for both Kobe and Michael Jordan, once compared both the legend to each other. He disclosed how their attitude to gym routines differed from each other. Grover, in his book, 'Winning: The Unforgiving Race to Greatness,' asserted that he does not like to compare the two legends to each other, as they were exceptional in their own ways.
Grover said, "I don't like to compare, because, to me, they were so different and unique that it's an injustice to both. Kobe worked harder. MJ worked smarter." Grover added that Kobe "never stopped," improving himself, and he was always working on raising his bar and his limits.
ADVERTISEMENT
Article continues below this ad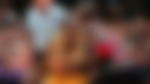 Grover remained Jordan's personal trainer for 15 years after his second spell of retirement. Jordan introduced Kobe to Grover in 2007. Then on, Grover remained Kobe's personal trainer from 2007 to 2012. According to Grover's own admission, he used different routines for Kobe and Jordan, saying, "Different body types, different stages in [their] career, different areas that needed to be addressed."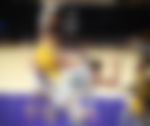 ADVERTISEMENT
Article continues below this ad
Kobe Bryant and his dedication to bettering himself
Kobe Bryant spent 20 long seasons of his playing career in the NBA. Spending his entire career at the Los Angeles Lakers confirmed his place in Lakers' fans' hearts. To achieve this kind of longevity at the elite professional level, Kobe put in a lot of hard work in the gym. Tim Grover further admits Kobe's insane dedication to his gym routines and watching film footage of NBA games.
ADVERTISEMENT
Article continues below this ad
Grover said, "From 2:00 a.m. to 4:00 a.m., that was Kobe's focus…unless he was in the gym putting up shots. If there was an open gym at 3:00 a.m. and he wanted to work on something, he'd be in that gym." It is no wonder then Kobe almost came close to rivaling Michael Jordan's NBA legacy. As history would have it, Kobe finished his NBA career with five NBA titles to his name.
Watch this story: Kobe Bryant's Biggest Soccer Affiliations