Former Warriors Guard Hands Michael Jordan Undisputed GOAT Status Over LeBron James, Kobe Bryant and Others
Published 05/09/2022, 12:50 AM EDT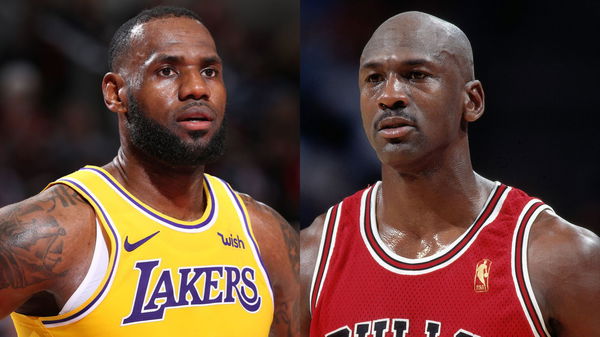 Former Golden State Warriors guard and ESPN NBA analyst Tim Legler unequivocally declared Michael Jordan to be the greatest basketball player of all time on JJ Redick's 'The Old Man and The Three' podcast on Saturday. The NBA veteran, who admitted his bias toward Jordan for guarding him in the entirety of the 90s, affirmed that he's incapable of considering anybody other than MJ as the greatest.
Tim Legler appeared on JJ Redick's 'The Old Man and The Three' podcast on Saturday for an hour-long conversation. After talking for about 45 minutes, Redick brought up the GOAT question, as is customary in any basketball conversation. Legler didn't have any qualms about giving a straight answer.
ADVERTISEMENT
Article continues below this ad
The GOAT conversation in the 90s
Legler emphatically proclaimed that GOAT conversations weren't a thing in the 90s. Even though the decade saw the likes of Hakeem Olajuwon, Magic, and Bird, there was never a debate about who's the greatest. "So for me, when that conversation-even back then-was a given. No, this[Jordan] is the greatest player of all time" he said.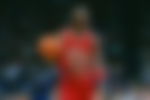 The Chicago Bulls led by Michael Jordan dominated the 90s. Jordan was the best player in the world long before he won any rings. In fact, the media even criticized him for not getting his team over the hump.
However, when the rings started coming, there was no stopping the Bulls. They won six championships between 1991 and 1998.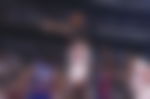 Legler believes they would have won eight if Michael didn't take two years off to play baseball. Nobody else stood a chance against Jordan's Bulls.
The relentless pressure of playing Michael Jordan
There's no shortage of interviews, documentaries, and player testimonies on the overwhelming force on the court that Michael Jordan was. Legler adds to the literature, saying, "He's the only guy I ever played against in my life that never took his foot off the gas-as like, I wanna annihilate what's in front of me every time I touch the ball."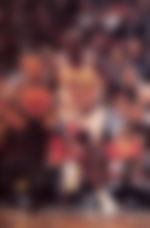 ADVERTISEMENT
Article continues below this ad
Legler namedropped several hall-of-famers he played against, from Clyde Drexler to Reggie Miller. But accepted that nobody was as relentless and as overwhelming as Jordan.
"The mental and physical pressure he put on you was unlike anything I've ever seen", he added
ADVERTISEMENT
Article continues below this ad
Watch this story: WATCH: Shaquille O'Neal Couldn't Help But Share Kobe Bryant's Wife Vanessa's Latest Adorable Clip of Daughter Capri
The raging GOAT debate in most basketball conversations nowadays, from barbershops to TV studios, revolves around MJ, Kobe, and LeBron. Most people prefer players they grew up watching. So, Legler's opinion will hardly influence any Kobe or LeBron fan. Because in a way he's biased too, like any other fan of the game.