'Tired of Seeing Your Face'- When Michael Jordan Thanked Larry Bird For Retiring
Published 04/11/2021, 10:46 AM EDT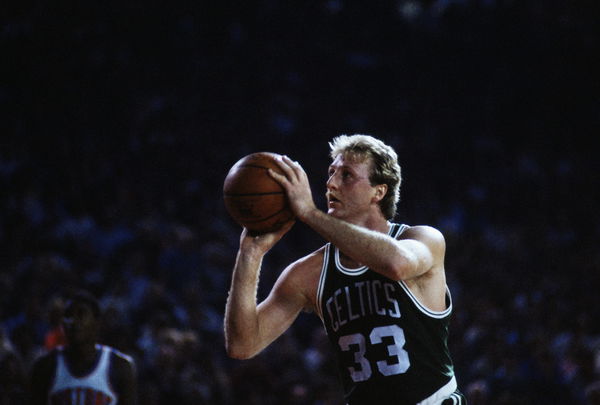 ---
---
Michael Jordan was not always the dominant force that people remember him as. Despite having a few years in college, where he also won a national title, Jordan had to wait before he started winning in the NBA. He was drafted in 1984, but won his first title in 1991. While there were growing pains, nobody accentuated those more than Larry Bird and the Boston Celtics.
ADVERTISEMENT
Article continues below this ad
A young Jordan mightily struggled in front of Larry Bird and the dominating Celtics of the 80s. While MJ would also struggle against the 'Bad Boy' Detroit Pistons, it wasn't like against Bird. After all, there is a reason why Jordan thanked Bird when 'Larry Legend' hung up his basketball shoes.
ADVERTISEMENT
Article continues below this ad
"Larry, I hear that you're retiring. Thank goodness. I'm glad. I'm tired of seeing your face. You brought a lot of sad memories for me. I enjoyed it, and I wish you a lot of luck, and I think you had a great and wonderful career. You ruined a lot of my successful games against the Boston Celtics."
Michael Jordan: Overcame the ghost of the Celtics?
Michael Jordan went 0-6 in his playoff games against the Boston Celtics in the 80s. That is absolutely incredible, considering Jordan lost only one playoff series in the entire decade of the 90s. Even that one playoff loss came after he returned from a two-year sabbatical as a baseball player. But Jordan did make up for the torment that Bird gave him early in his career.
ADVERTISEMENT
Article continues below this ad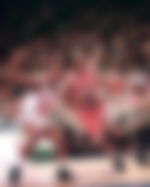 Jordan would eventually topple the Pistons and Bird's rival, Magic Johnson, to win his first NBA title. He followed that up with two more and got a three-peat of championships, a feat that Bird never got. MJ would retire for a season and come back but would taste defeat in the 1995 Playoffs to the Orlando Magic. But they rebounded by winning the next three titles.
ADVERTISEMENT
Article continues below this ad
Michael Jordan did more than overcome what Larry Bird and the Celtics did to him. He had such a dominant career after those early seasons that nobody will ever forget. So we have Larry Bird to thank for lighting that fire under Jordan.