'Tired of This Disrespect': Former NBA Champion Jumps to Defend Suns' Devin Booker
Published 04/06/2021, 11:33 PM EDT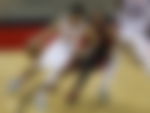 ---
---
It all began when the NBA All-Star rosters were made public. In what has become an annual tradition of sorts, a snubbed list comes out that has the names of players who deserved to be on the roster but aren't. For this year, most were in agreement that the Phoenix Suns Devin Booker was the biggest snub.
ADVERTISEMENT
Article continues below this ad
In fact, even LeBron James addressed the fact that he is one player that isn't given the respect he deserves. And now, Kendrick Perkins has also had enough of it and has defended Booker on ESPN.
Kendrick Perkins furious at ESPN's rankings
ADVERTISEMENT
Article continues below this ad
ESPN's 'The Jump' revealed a ranked list of the top ten players by future potential. In this, Booker stood eighth, just ahead of Bam Adebayo and Shai Gilgeous-Alexander. When asked if he agreed with this pecking order, Perkins said a hard no.
He stated, "Hell no! It is far from accurate. He should be top 5, alright! I am tired of this disrespect and they need to put some respect on Devin Booker name. I am tired of the All-Star snubs, where he is always a replacement because someone is injured. Listen, this guy is a walking bucket, one of the most prolific, efficient scorers in the game today."
We are going to STOP disrespecting Devin Booker today got Damn it…and to the @espn.com crew SHAME ON YOU for putting out that ridiculous list today!!! Carry the hell on… pic.twitter.com/iwRRwYPqw0

— Kendrick Perkins (@KendrickPerkins) April 6, 2021
"He is averaging 25 points, almost shooting 50% from the field, and that team is number two in the Western Conference. Like every single year, he keeps getting better. He has averaged over 24 points over four seasons. And the only other two players to do that were Kevin Durant and LeBron James. He should be ranked higher. I am tired of Devin Booker getting overlooked and disrespected," Perkins explained.
If that wasn't enough, Perkins reposted the segment on his Twitter with some harsh words as well.
Devin Booker responsible for the Phoenix Suns' success
Until last year, people were furious about the Phoenix Suns even being invited to the Orlando Bubble. However, their 8-0 run in the Orlando Bubble changed everyone's perception. And now that they are top contenders in the West, they're on a different pedestal.
ADVERTISEMENT
Article continues below this ad
While Booker has a lot to do with the Suns' 35-14 record and their current six-game winning streak, their smart move of adding Chris Paul has done wonders for them as well. Now that the burden doesn't solely rely on Booker, he is able to perform even better.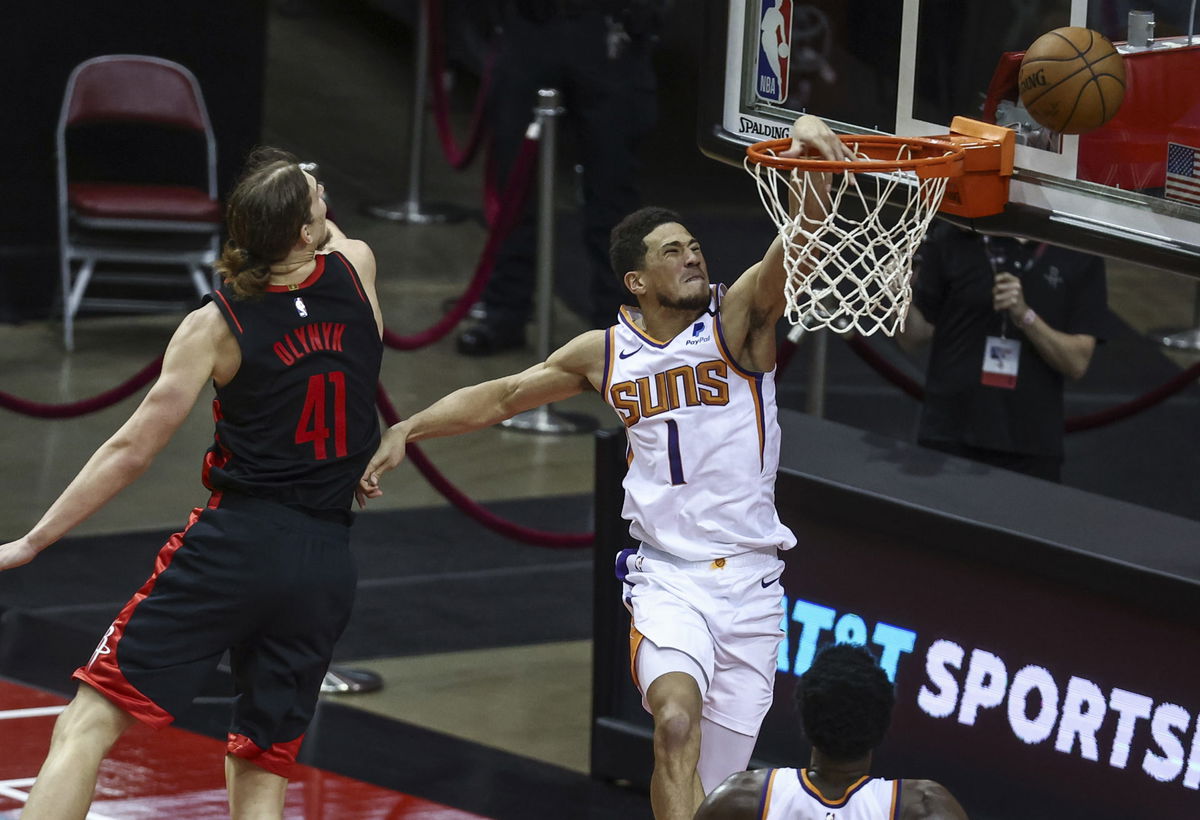 A force to be reckoned with, Booker is proving to be a threat to his contenders. Can their form be worrying for the defending champions aiming to grab a repeat this season? Certainly. While it's nice to see people stand up for him, will this finally be enough for Booker to get the recognition he deserves?
ADVERTISEMENT
Article continues below this ad
Read also – Former Phoenix Suns Scout Explains Why Devin Booker Dropped to 13th in 2015 NBA Draft