To Save a Mere $80 for His Close Friend Nischelle Turner, $600,000000 Worth Shaquille O'Neal Went Against His Own "Guys"
Published 01/22/2023, 10:30 AM EST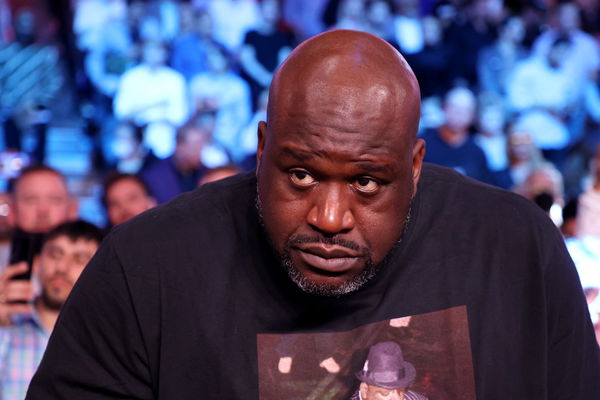 NBA legend Shaquille O'Neal has built a business empire with his success on the hardwood as the foundation. The Big Diesel signed the biggest NBA deal at the time when he signed for the Los Angeles Lakers in 1996. However, his decision-making and willingness to continuously learn about the business world played a huge part in his success as an entrepreneur. The four-time champion now has a net worth of $600 million.
With this fortune, Shaq has bought huge mansions, supercars, and yachts, among other things. Also, he has always made sure to give back to the community. The Big Diesel has time and again proven himself to be a big spender. However, in this rare instance, Shaq acted very frugally, trying to save $80 during this bizarre incident.
Nischelle Turner called out Shaquille O'Neal
ADVERTISEMENT
Article continues below this ad
NBA legend Jamal Crawford joined Shaquille O'Neal and Nischelle Turner in the latest episode of the Big Podcast with Shaq. In one segment of the show, Nischelle said that she wanted to call out Shaq while talked about wanting to buy a necklace. Since O'Neal is someone who buys a lot of jewelry, she reached out to him to see if he knows someone who sells quality jewelry in a good price. The Emmy award winner claimed that the Big Diesel asked her to go to a store she liked and pick a necklace of her choice.
However, when she decided what she wanted, O'Neal declared that it wasn't a good product. The Los Angeles Lakers legend later on clarified that he was only helping her. He explained, during the podcast, "You send me a picture of what you wanted right? So I already had my guys on standby. When you went and said they wanted a $100 for it, I called my guy and he said he wanted $180. I'm like 'We're not doing that.'"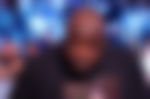 ADVERTISEMENT
Article continues below this ad
Therefore. Shaq called of the purchase due to the disparity in pricing. Crawford then noted that everything is well thought out with the 2000 NBA MVP. Nischelle then apologized for calling him out without knowing the full story.
Jamal Crawford joined the crew
Over the course of the hour-long episode, the trio discussed some of the hot topics around the country and the sports world. Like most episodes of the Shaq podcast, the show had many hilarious moments throughout.
ADVERTISEMENT
Article continues below this ad
WATCH THIS STORY – Most Iconic Christmas NBA Battles Featuring LeBron James, Stephen Curry and Kevin Durant
However, it was made special by the presence of Jamal Crawford. He was filling in for NFL veteran Spice Adams. The three-time NBA Sixth Man of the Year winner recently made his debut as a basketball analyst on the NBA on TNT show alongside Shaquille O'Neal.
Edited By: Satagni Sikder