Tokyo Olympics: Pau Gasol Reminisces on How Kobe Bryant Has Kept His Basketball Career Going Even Today
Published 07/26/2021, 10:44 PM EDT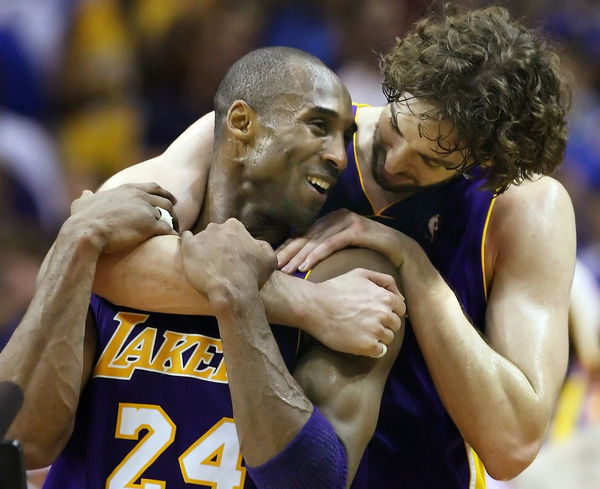 ---
---
It was back in 2008 when the Los Angeles Lakers pulled off a trade that not only made them title contenders but also ended up with two teammates forming the most touching bond. Yes, this was Pau Gasol and Kobe Bryant. Their friendship extended beyond the court and even today Kobe's memories keep Gasol motivated to stay in touch with his passion for basketball.
ADVERTISEMENT
Article continues below this ad
Even though Gasol retired from the NBA because of an injury, he continues to play for Spain in the Olympic Games at 41-years of age. Incredible, no? In fact, this has something to do with Kobe Bryant and here's how.
Kobe Bryant pushed Gasol to take part in Tokyo Olympics
ADVERTISEMENT
Article continues below this ad
Missing Kobe doesn't get any easier even though it's been more than a year since he passed away in that horrible helicopter crash. Especially for his family and close friends, and that includes Pau Gasol. With the Olympics going on in full force, Gasol explained the impact Kobe has had on his career.
Bryant was the one who pushed him towards joining the national team. And now that Gasol keeps circling around retirement, Kobe's memories keep him going. In an interview with Mark Medina of USA Today, he said, "I kept him in mind a lot of the days to say hey, 'Kobe would be pushing himself,'"
"Kobe would not be taking this workout easy or not skipping anything. He would be really disciplined, trusting, and being committed to the work. He's always a big presence with me. He's always going to be an inspiration and motivation in my life."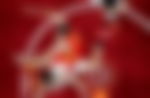 WATCH THIS STORY: Poster on Dwight Howard, Clamping Up Kyrie Irving & Other Instances When Kobe Bryant Humiliated His Opponents
Pau Gasol got through injury trouble back in the day
ADVERTISEMENT
Article continues below this ad
We all know Kobe's competitiveness met with his relentless attitude, made him unstoppable. And when Gasol's foot injury denied him a return to the league, it was Kobe who helped him continue to play. Kobe himself never let injuries get in the way of his thirst to win and he wanted his friend to have the same fire.
Gasol also revealed, "He really pushed himself to the limit. He pushed through a lot of injuries and a lot of pain and discomfort. He was relentless and very disciplined on his rehab and his recovery. During my recovery, I always had him present."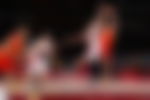 It only makes more sense why the Spaniard refuses to give up on the game. Even when he's not here, he's impacting the game in his own way. Spain's national men's basketball team is off to a good start till now. They just defeated Japan 88-77 in their opening game in Group C and will be heading to face Argentina next. Let's see how far do Kobe's words and memories take Gasol in the Tokyo Olympics.
ADVERTISEMENT
Article continues below this ad