Tom Brady Fan LeBron James Gets Exposed After Trying to Lead Lakers Media Astray: "Wants to Play for Seven More Years"
Published 12/29/2022, 4:50 AM EST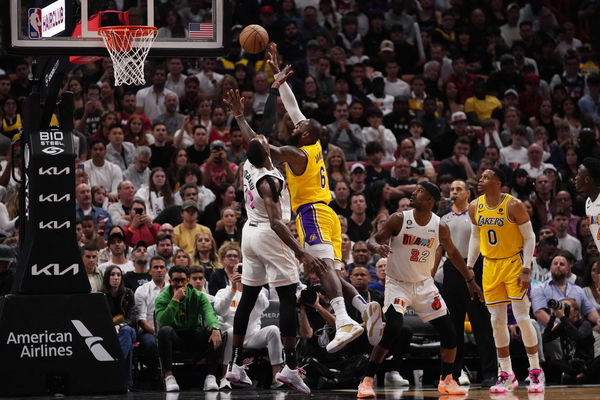 Father Time may be catching up with LeBron James, but it looks like James is not resigning to his fate. His Los Angeles Lakers team-mate recently revealed that the NBA champion had spoken of wanting to play for "seven more years". The 18-time All-Star would turn 45 at that point. A seasoned player like him arguably redefines longevity in a sports career. But apparently, his ambition may have something to do with an NFL superstar's career trajectory.
Dennis Schroder revealed that James may be influenced by QB Tom Brady's lengthy career as well. Schroder reportedly spoke to the German media and said that James had spoken to him about playing until he turned 45.
Tom Brady and LeBron James are in the same boat
ADVERTISEMENT
Article continues below this ad
Tom Brady had spoken to NBC Sports wherein he revealed his retirement plans. "I have always said 45 was the age that I wanted to reach, and that was my goal", said Brady. Sounds familiar to what Lebron James said to Schroder.
James' teammate, Dennis Schroder, recently gave an interview in German where he said the Lakers star told him he'd like to play seven more years until he is 45. James has long been a Tom Brady admirer, so I doubt that number was picked at random.

— Dave McMenamin (@mcten) December 29, 2022
However, Brady admitted that if he was able and sound to play, he was open to the possibility of playing further. Notably, LeBron echoed a similar sentiment after the Lakers fell to the Miami Heat 112-98. He spoke about his future plans in the NBA and explained how much longer he might play.
"My body is going to be OK because if my mind is into it, I will make sure my body is taken care of, and I will continue to put in the work", said LeBron James. While he said he doesn't have a specific number of years in mind, his winner's mindset allows him to stay on track. "So, we will see what happens and see how fresh my mind stays over the next couple of years", continued James.
Before retiring, LeBron has one ardent desire
ADVERTISEMENT
Article continues below this ad
The four-time NBA champion has repeatedly asserted his wish to play with his sons in the NBA. In order for that to happen, James would likely have to play well into his 40s. He spoke to Sports Illustrated and said that it all boils down to his mind staying "sharp and fresh". LeBron said he was confident that he could play well even in those years.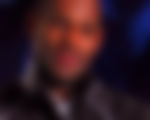 He also attributed this inspiration to Tom Brady. LeBron said, "He took a chunk of me when he retired, and then when he came back I was like, 'I needed that for sure,'".
ADVERTISEMENT
Article continues below this ad
Watch This Story: 14 Years After Father LeBron James, Son Bronny Follows his Footsteps by Signing Iconic Deal with $3 Billion Brand 
In another interview, LeBron James also shared that his last year will be played with his son. Will the NBA world witness the father-son duo on the court together?