Tom Brady vs Patrick Mahomes Similar to Michael Jordan vs LeBron James Showdown, Says NFL Legend
Published 01/25/2021, 1:15 AM EST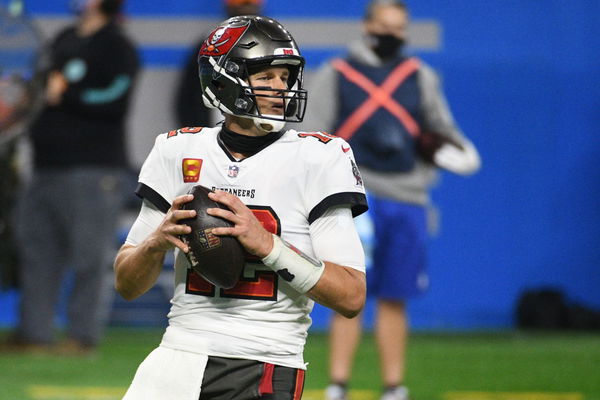 ---
---
Tom Brady led the Tampa Bay Buccaneers to the Super Bowl last night after defeating the Green Bay Packers in the NFC championship game. Now, Brady enters his 10th Super Bowl ready to take on Kansas City Chiefs, and the man many have dubbed his successor; Patrick Mahomes.
ADVERTISEMENT
Article continues below this ad
Tom Brady vs. Patrick Mahomes = Michael Jordan vs LeBron James
Former NFL player Tony Romo compared the upcoming Tom Brady – Patrick Mahomes showdown to another oft-discussed 'what if' scenario. Romo believes that the Super Bowl titans going against each other is akin to NBA Legends Michael Jordan and LeBron James facing each other in the NBA Finals.
ADVERTISEMENT
Article continues below this ad
Tom Brady against Patrick Mahomes in the Super Bowl

Tony Romo said it's like if Michael Jordan met LeBron James in the Finals. That's a fantastic call. pic.twitter.com/81Ny8Qsw41

— Brad Galli (@BradGalli) January 25, 2021 While NFL fans are getting their dream scenario, NBA fans will have to keep imagining it. Michael Jordan and LeBron James are two of the greatest players in the history of the NBA. Both have been trailblazers of the game and the faces of basketball for much of their entire career. But the discussion still remains; who was better? – Mike or Bron.
Fans of the older generation consider Michael Jordan the GOAT because he won six consecutive NBA championships in a tougher era. Additionally, Jordan never lost in the NBA finals, nor did he ever let the series go to a game seven. Michael Jordan's biggest advantage over LeBron, according to many, was his killer mentality and unmatched desire to win at all costs.
LeBron or Jordan – who is the GOAT?
However, many believe that LeBron James is better than Michael Jordan because he entered the NBA with all the pressure on his shoulder. Before he even stepped onto an NBA court, LeBron was dubbed 'the chosen one' – the successor to Michael Jordan. And he has delivered multiple times despite having all the pressure on his shoulders.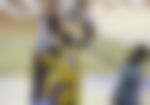 Perhaps there will never be one definite answer to the GOAT debate. The two players are just very different, and their careers are not easily comparable for various reasons.
ADVERTISEMENT
Article continues below this ad
However, they will still be considered the greatest ever. While NBA fans will never get a Jordan-LeBron match, NFL fans look forward to the clash of generations at the Super Bowl between Brady and Mahomes.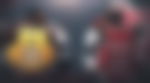 ADVERTISEMENT
Article continues below this ad
Who will win the Super Bowl this year? Both Brady and Mahomes will be gunning for another Super Bowl title to solidify their legacies. Perhaps the outcome of the Super Bowl might give an indication of who would win between Jordan and LeBron.