Toni Kukoc Names Scottie Pippen as the 'Greatest Teammate' Ahead of Michael Jordan
Published 12/02/2021, 6:30 AM EST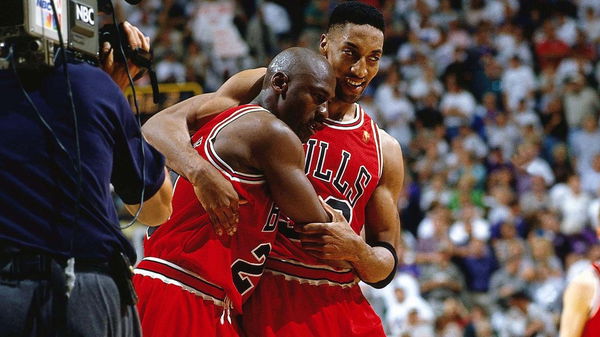 When Toni Kukoc's name comes up in any conversation, it automatically links us to Scottie Pippen. There isn't anybody who doesn't remember that Phil Jackson asked Kukoc to take the game-winner against the Knicks while Pippen was benched, and Michael Jordan had retired.
Despite the other sentiments that Pippen has revealed recently about his time with the Chicago Bulls, Kukoc still claimed that Scottie was the best teammate, even over Michael Jordan.
Toni Kukoc chooses Scottie Pippen over Michael Jordan?
ADVERTISEMENT
Article continues below this ad
When Michael Jordan retired for the first time to play baseball, the onus of leading the Chicago Bulls to success fell on Scottie Pippen. There is little doubt that he did it very well. However, nobody can deny that Pippen and Jordan were just better off with each other, rather than without.
The amount the duo achieved playing together, wouldn't have been possible if either one was not around. However, the Bulls' former forward, Scottie seems to disagree. In his recent memoir 'Unguarded', he threw a lot of mud on MJ for portraying him the way that he did in 'The Last Dance'.
In fact, he also shared how much he hated being treated the way he was as part of the organization.
If that wasn't it, he even dragged Phil Jackson into it. He made some very serious accusations about Phil's decision to choose Toni over him for the last shot against the Knicks. However, despite all that, when Kukoc was asked to describe some of the former Bulls' in one word, he chose "greatest teammate" for Scottie Pippen.
That's right, not MJ, not Rodman, not Longley, but Pippen.
WATCH THIS STORY: Scottie Pippen, Dennis Rodman & Other Teammates Michael Jordan Was Lucky to Have
The Chicago Bulls forward had so much pent up
ADVERTISEMENT
Article continues below this ad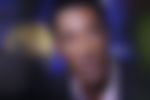 It's hard to see Scottie Pippen in any good light at the moment. Most of the claims that he has made have been either dismissed or made a mockery of. In fact, he has been accused of making it all up just to sell his book.
However, since none of us can ever know what truly happened, it is all conjecture. What we can do is just remember the Chicago Bulls dynasty for what it was, the greatest of all time.
ADVERTISEMENT
Article continues below this ad
We must also remember Michael Jordan and Pippen, the greatest duo to ever play on the court. If Scottie wasn't as good a teammate as Toni expressed, their achievements wouldn't have been possible.