'Too Early to Say': Bob Myers Gives Brutally Honest Update About When Warriors' Klay Thompson Will Return in 2021-22
Published 05/24/2021, 11:04 PM EDT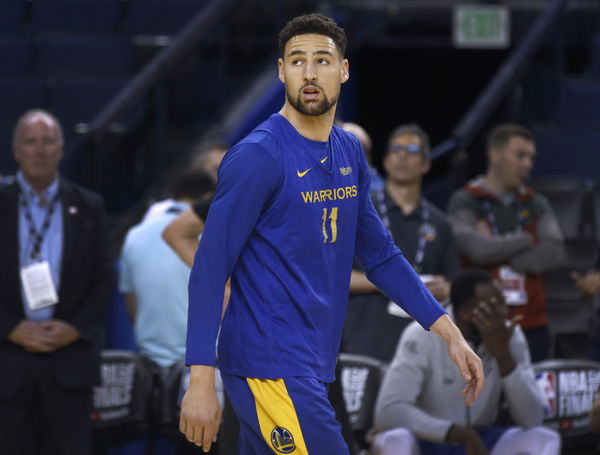 The Golden State Warriors missed out on the playoffs once again this season. However, unlike last time, where they had landed at the bottom of the conference, they made it to the play in tournament but were kicked out by the Los Angeles Lakers. Why is that surprising? Because their star player Klay Thompson has been shelved since the 2019 NBA Finals against the Toronto Raptors. However, fans are already eagerly anticipating his return and Bob Myers has an important update on that.
The Warriors haven't been the same since Klay's absence. Thompson has an ACL injury and was expected to make his comeback this season itself. When that did not happen, fans were crushed. The Warriors' shot at sealing a place in the postseason had seemed like a dream that wouldn't come true.
However, the Dubs stunned all when they carried themselves through the competitive West and into the play in. For the most part, the credit for this goes to the other half of the Splash Brothers, Stephen Curry. Curry's incredible performance each night helped the Warriors show a glimpse of what they could be. In fact, they have everyone else worried about how dangerous they can be with Klay on the roster as well.
ADVERTISEMENT
Article continues below this ad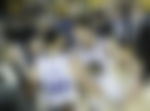 But it looks like his road to recovery could be longer and Dubs' general manager, Myers does not want to give the fans any false hope on where they stand.
Klay Thompson returning for the Warriors' opener is far-fetched?
Thompson's presence for the 2021-22 season remains an unsolved mystery. Myers made this clear to the reporters and said, "I don't know that it will be the start of the year. We'll see more as camp gets closer. When I say start of the year I mean Game 1, I don't know if that's realistic or not… What we're focused on is when do we expect Klay to be Klay, and I don't know if that will be January, February, March, it's too early to say."
The Warriors will not be looking to force his return because that could be more catastrophic. Myers also confessed that the team has a lot of other things they need to fix on the roster as well.
ADVERTISEMENT
Article continues below this ad
"We're not going to throw him out there if he's not ready, and he's doing everything he can to get back… I want to talk about Klay a lot, but I'm reluctant because I don't want to use that as an excuse," Myers said. "I don't want people to think 'well when Klay comes back everything is going to be great.' As great as he is and it will help a lot, we have to look at our team and say, Klay will be a huge addition but there's other areas where we need to improve on as well, but I don't know exactly when it will be."
ADVERTISEMENT
Article continues below this ad
Whether Thompson can be anywhere near as elite as he was before his injury is a question for another day. But if he is, the Warriors will easily be back as a team in contention for the title.