'Too Great For That': Stephen A Smith Refuses to Give Credit to Russell Westbrook Without a Championship
Published 04/28/2021, 6:05 AM EDT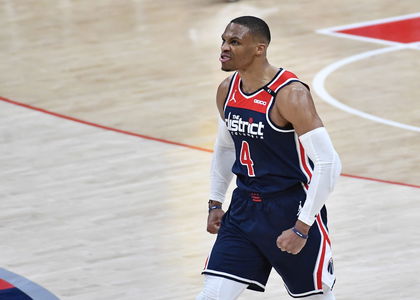 ---
---
Russell Westbrook is on a roll right now. The former MVP is playing at an incredible level and is putting up some miraculous numbers. His partnership with Bradley Beal is finally yielding positive results for him. Despite their shaky start to the beginning of the season, the Wizards have now pushed themselves into play-in tournament contention. However, Stephen A. Smith doesn't think Russell Westbrook deserves major props for the numbers he is putting up.
ADVERTISEMENT
Article continues below this ad
Stephen A. Smith doesn't think Russell Westbrook is doing enough
Stephen A. Smith addressed Russell Westbrook and his numbers recently. The Washington Wizards guard is close to breaking Wilt Chamberlain's all-time record for triple-doubles. However, Smith believes that Westbrook would command more respect if he were an NBA champion. Ever since Kevin Durant left him, Westbrook hasn't come close to a Western Conference final in his career.
ADVERTISEMENT
Article continues below this ad
Smith said, "We'd celebrate you even more if you were a champion. You've been to four conference finals. You've been to an NBA Finals when Kevin Durant and cats like that were your teammates. Once Kevin Durant departed, you went home in the first round three straight years. You go to Houston, you go home in the semi-finals."
Smith added that during his time in Washington Wizards, Westbrook has put up good numbers. But initially, those numbers were in games they lost. Now, however, the Wizards are on a roll and looking to reach the play-in tournament, and that is due to Russell Westbrook. Smith wants to see Westbrook put up his great numbers when it matters the most.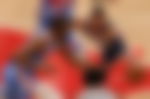 Smith said, "You're in Washington, and when everybody was raving about the triple-doubles, you were 13 games under .500 at that time. Now you're in the play-in game. So now, you're winning games more than losing, and y'all are making a run, you and Bradley Beal and the rest of the crew. And so now is the time to say okay, all right, that's what we're talking about Russ."
Russ' numbers aren't getting the success they deserve
Stephen A. Smith was critical of Russell Westbrook harping about his numbers. He believes that analysts cannot be satisfied with Westbrook's numbers alone because he is too good for that. They expect more from Russell Westbrook because he is so talented, and can and should do more than he has done.
ADVERTISEMENT
Article continues below this ad
Smith added, "But at times when he speaks, it's like no matter the outcome, he just wants us to look at his numbers. No! You're too great for that. We will not just look at your numbers because you're too great for that… Greatness like yours, the public is clamoring to see it when it counts. And there is nothing wrong with that. (With) greatness comes great responsibility."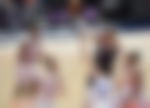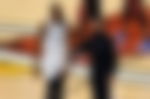 ADVERTISEMENT
Article continues below this ad
Will Russell Westbrook break Wilt Chamberlain's triple-double record? It seems increasingly likely because he is only six triple-doubles away from breaking that record. Given the fact that Westbrook leads the NBA in triple-doubles at the moment, and is averaging one every game right now, he could break the record before the end of the NBA season.