'Took It Personally': Former Teammate Recalls When LeBron James and Dwyane Wade Offended Dirk Nowitzki
Published 04/03/2021, 2:00 PM EDT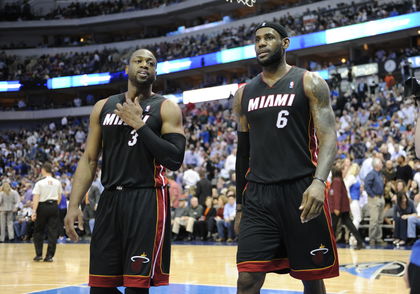 ---
---
Back in 2011, LeBron James reached his second NBA Finals and his first as a member of the Miami Heat. Naturally, everyone was rooting for the best player in the league to go out and make light work of his opponent in the finals. But little did James and the Heat know that they were in for a mauling, courtesy of Dirk Nowitzki. 
ADVERTISEMENT
Article continues below this ad
The 2011 NBA Finals was a thrilling one and it went back and forth till Game 4. The series was tied 2-2, but after the fourth game, Dallas Mavericks' Dirk Nowitzki developed a fever and a sinus infection that caused serious damage to his health. 
Dallas had won two games against a power-packed Miami Heat team which was already incredible. But after Nowitzki's sinus and fever, it looked the Heat were going to run away with the trophy. 
ADVERTISEMENT
Article continues below this ad
Furthermore, Dwyane Wade and LeBron James were seen coughing and giggling after Game 4 which somehow indicated to fans that they were trolling Nowitzki about his illness. Well, the seven-foot German took it personally!
Former teammate reveals Dirk Nowitzki was offended by LeBron James and Dwyane Wade
It is indeed an unforgettable incident. No matter what James and Wade say, Mavericks fans would never forgive them for taunting their best player during the NBA Finals. 
As history is written, Dirk Nowitzki fought through his ailments and guided the Mavericks to back-to-back victories in Games 5 and 6, which gave the city of Dallas its first NBA championship!
Moreover, there are a lot of tales about the infamous mocking by James and Wade. To add to it, Nowitzki's former teammate Corey Brewer recently gave his opinion on how the German superstar reacted to the Heat players' antics. 
"Oh for sure [Dirk] took it personally," Brewer said. "Everybody did. We saw it, everybody saw it. They were making fun of the big guy. You can't make fun of the big guy. If you make fun of the big guy you're making fun of everybody, and I guess that's kind of the way we went out there and played. We played some great basketball in that series."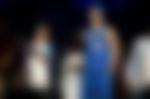 The entire Dallas Mavericks team took it personally, and they made no mistake. They went into reminder of the series with vengeance on their minds and completed the job clinically. 
ADVERTISEMENT
Article continues below this ad
As for Dirk Nowitzki, he scored a combined 50 points in Game 5 and Game 6 and denied LeBron James a chance at winning his first championship. 
ADVERTISEMENT
Article continues below this ad
Read Also: Miami Heat Coach Names the Most Underrated Aspect of Steph Curry's Game