'Took No Prisoners': Former Teammate Explains How Michael Jordan Sustained His Greatness in the NBA
Published 03/13/2021, 3:30 PM EST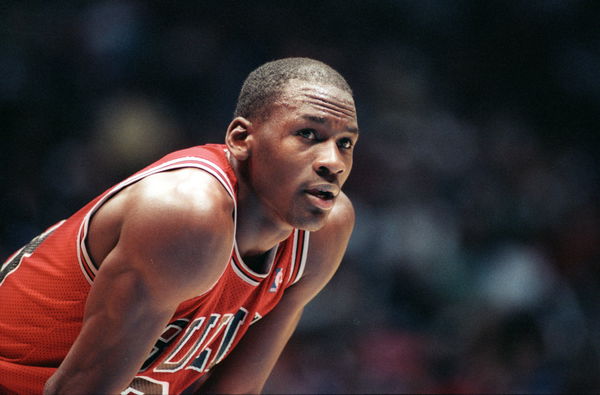 ---
---
Fans still love to hear stories about Michael Jordan, although it's been two decades since the six-time champion retired from the game. Jordan enjoyed one of the most successful careers ever, and all of it came at a price. MJ had to make a lot of sacrifices to sustain his greatness, but it allowed him to utterly dominate opponents. 
ADVERTISEMENT
Article continues below this ad
Jordan played 12 seasons with the Chicago Bulls and established himself as a 'pure scorer' during his stint with the franchise. Of course, he had a 50% record of winning a championship as a Chicago Bull, and that's why the history books will forever sing his praises. 
Ex-teammate of Michael Jordan details how he sustained his greatness
ADVERTISEMENT
Article continues below this ad
The NBA is an extremely competitive league, and only the strongest can earn a name for themselves. Jordan loved to play through physical contact and the 90s era was tougher than the modern game.
It's unbelievable that Michael Jordan carried the Bulls to achieve the double three-peat. He ruled the league in the 90s and gained immense popularity as an athlete. Fans often wonder how Jordan handled all the pressure that came along with his success.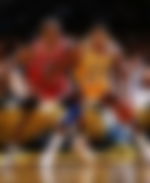 One of Jordan's former teammates answered that question during a recent appearance on 'The Field Of 68' podcast. Darrell Walker played just one season with the Bulls (1993), but won a ring and an unbreakable bond with Michael Jordan during the brief stint. 
"MJ had that in him when at all costs. He was a guy that took no prisoners, but all the great guys didn't take any prisoners. Bernard King didn't take it to prisoners, Isiah [Thomas] didn't take any prisoners, so when you're a great one like that you have some DNA in you that's this that's ultra-competitive," Walker said, when talking about what stood out the most about Jordan. 
Walker and MJ are also golf buddies
Golf is the sport that Jordan probably loves the most besides basketball and has a special affinity towards the game that is played through 18 holes. MJ even has his own golf course in Florida, where he often tees up with his friends. 
ADVERTISEMENT
Article continues below this ad
"I haven't golfed with MJ in so long. He's built a beautiful, beautiful course down in Jupiter, called the 'Grove XIII' or something like that. He texted me a couple of months ago and asked me when I was going to come down and see the course and play, and I said, 'Hey man I'm trying to win some basketball games!'" Walker mentioned. 
Indeed, Michael Jordan has built a beautiful course to relax and play some strokes. As for Walker, he is yet to make his debut at the course due to head coaching duties with the University of Arkansas at Little Rock.
ADVERTISEMENT
Article continues below this ad