Top 3 Destinations for Damian Lillard this Offseason if He Makes a Trade Request
Published 06/28/2021, 7:30 AM EDT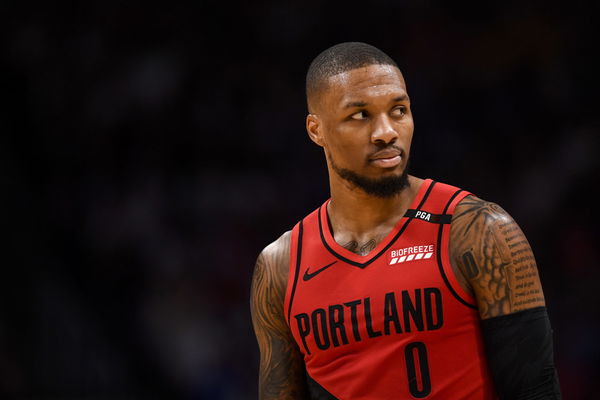 ---
---
The Denver Nuggets eliminated the Portland Trail Blazers in the first round of the NBA playoffs in six games. This has left a huge question about Damian Lillard's future with the franchise after an Instagram post he put up following Portland's exit. Damian Lillard averaged 34.3 points and 10.2 assists while shooting 44.9% from deep, but he still ended up on the losing side.
ADVERTISEMENT
Article continues below this ad
Since being drafted in 2012, Dame, along with the Trail Blazers, has only made it to the Western Conference finals once in 2019, where they got swept by the Golden State Warriors. He is one of the few players in the NBA who has remained loyal to one organization. However, after their first-round exit, Lillard may be open to leaving and joining a competitive team where he can win. Here are the top three destinations for Dame.
ADVERTISEMENT
Article continues below this ad
New York Knicks
The Knicks are one team that can land Damian Lillard this off-season. After a successful season, the Knicks will be looking to strengthen their roster, and the addition of Damian Lillard will suit them perfectly. The Knicks have the most cap space and can add new players in this off-season.
Damian Lillard will get to play with a talented young core in New York. He can provide the necessary leadership this organization needs which was evident in their playoff battle against the Hawks. The Knicks will have to offer multiple draft picks, and players like Obi Toppin, Immanuel Quickley, and Mitchell Robinson to land the six-time All-Star.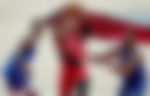 Miami Heat
The Heat are in desperate need of an offensive player and Lillard would serve the purpose. If Miami can land Dame, it will allow Bam Adebayo and Jimmy Butler to focus on defense with Dame becoming the first option scorer for them. They also have veteran Goran Dragic who has proved to be their lead scorer on more than a few occasions.
However, it will be extremely difficult for them to land Lillard. The Heat do not have enough draft assets, with OKC owning their 2021 and 2023 first-round picks. Also, they will have to give up Tyler Herro and Duncan Robinson to acquire the 30-year-old from Portland.
Dallas Mavericks
The Mavericks had one of the most interesting battles of these playoffs with the Clippers, where they went seven games and lost at Staples. Even though it went to Game 7, Luka Doncic was the lone warrior for the Mavericks with Porzingis failing to meet expectations, averaging 13 points and 5.4 rebounds.
WATCH THIS STORY- Kevin Durant, Damian Lillard headline the USA Tokyo Olympics Men's Basketball roster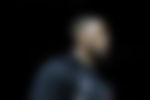 The Mavericks can trade for Dame by offering Kristaps Porzingis and their 2022 and 2025 first-round picks to Portland. Luka and Lillard will provide the offensive boost the Mavericks require to achieve success.
It will be interesting to see if Damian Lillard will request a trade and if so, which team will land the six-time All-Star.
ADVERTISEMENT
Article continues below this ad
ADVERTISEMENT
Article continues below this ad