'Top Of My List': NBA Hall of Famer Julius Erving Has Special Words of Praise for Kawhi Leonard
Published 01/27/2021, 7:30 PM EST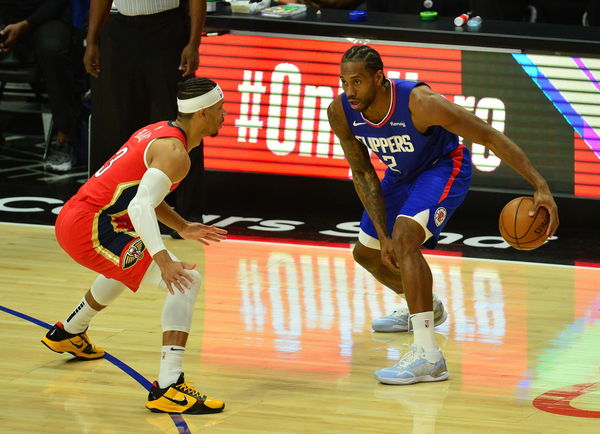 ---
---
Kawhi Leonard is one of the best players in the NBA, if not the best. The LA Clippers superstar has two championships on his resume and has earned a lot of fans in ten years of playing in the league. Moreover, Hall of Famer Julius Erving is also unofficially a part of the 'Klaw' fan club! 
ADVERTISEMENT
Article continues below this ad
Dr. J gives a special recognition for Kawhi Leonard!
Kawhi Leonard joined the association in 2011 and has quickly lept his way to the top. The 29-year-old is a Top 5 player in the league and a lot of retired players admire his dedication to the game.
ADVERTISEMENT
Article continues below this ad
The cream of the crop is that Julius Erving feels Kawhi Leonard is the most interesting player in the league. The legendary 'Dr. J' admitted to being intrigued by watching Kawhi play when he recently connected with Pelicans' JJ Redick during a recent appearance on his podcast.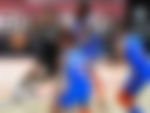 "I love watching Kawhi going back to his days in San Antonio. You know, I was a big Tim Duncan fan and in San Antonio, having their roots in the ABA, you know was created as a bias for me," Erving began. 
"When Kawhi came on the scene and then he was MVP in the playoffs, I started watching him more closely and I like what he brings to the table," the 11-time All-Star added.
Julius Erving had something to say about Kawhi's attitude
Kawhi Leonard is often called the 'fun guy,' but that is just sarcasm. Leonard isn't one to express himself much, be it winning or losing. He carries immense passion for the game, but his on-court reactions don't say as much.  
ADVERTISEMENT
Article continues below this ad
Certain players don't always show off their reactions on the court and take it differently. Erving praised this quality of Kawhi's and said: 
"You know a lot of people don't like his demeanor, but I love his demeanor. He says something when he has something to say, if he's got nothing to say go talk to somebody else. So he would be at the top of my list."
Kawhi Leonard would feel honored if he listened to this clip from Julius Erving! Dr. J revolutionized the game, and he considers the Clippers forward to be an intriguing player. This is a praise of the highest order, and this would only push the 'Klaw' to work harder and achieve more! 
ADVERTISEMENT
Article continues below this ad