Top Prospect Jalen Green Believes 2021 NBA Draft Has a 'Chance to Rival' LeBron James' 2003 Draft Class
Published 07/28/2021, 3:36 PM EDT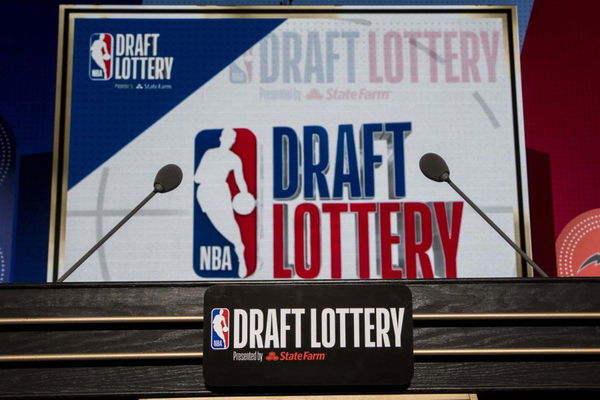 ---
---
With draft day tomorrow, the moment of truth is fast approaching for the latest batch of freshmen athletes. This year's NBA Draft is guard heavy at the top, with the Top 3 prospects being all either Point or Shooting Guards in the making.
ADVERTISEMENT
Article continues below this ad
With this batch of college stars all set for their league debut, top draft prospect Jalen Suggs is eager to make a name for himself at the highest level.
Suggs, a champion at every level leading up to the NBA, looks to bring with himself, a winning culture wherever he is drafted.
ADVERTISEMENT
Article continues below this ad
The freshman, part of the Gonzaga success story at March Madness this year, will aim to bring the same energy into the NBA. Suggs, is a promising Top 2 athletic guard prospect, likely to be heading either to Houston or Detroit.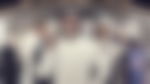 Following a solid college season for this draft's probable Top 4, there remains no clear-cut favorite to be the Number 1 pick! Additionally, the Gonzaga freshman is all bought into the idea that the current draft class is truly special.
In fact, Suggs then went on to say, "I think it has real potential to be exactly like that [2003 draft class]. We're all hard workers, all guys who are going to come in and make an impact.
"I can't speak highly enough about the guys at the top, to be honest. We definitely have a chance to rival that 2003 class that was legendary."
Suggs clearly was riding high on his confidence in the untapped potential that this draft class possesses. Even then, that was a bold statement, given the star power of the 2003 draft class.
A piece of history at the '03 NBA Draft
Ranging from LeBron James to Dwyane Wade, from Carmelo Anthony to Chris Bosh, the '03 NBA draft gave the league bonafide savants of the game of basketball.
In a class that accounts for multiple championships, Finals MVPs, MVPs, All-NBA selections, and All-Star appearances, there have arguably been none alike.
Here's a recap of their accomplishments on the hardwood, which launched them from rising stars into ambassadors for the game.
LeBron James – 4x NBA champion, 4x Finals MVP, 4x MVP, 13x All-NBA First, 17x All-Star, 3rd highest scorer in NBA history. Arguably the longest prime in league history, into the 19th season. 'The Chosen One', part of Basketball's Mt. Rushmore… the list goes on.
Dwyane Wade – 3x NBA champion, 1x Finals MVP,  13x All-Star, 2x All-NBA First, 2x Olympic Gold medalist, Miami Heat legend.
Chris Bosh – 2x NBA champion, 5x All-Star, 2007 All-NBA Second, 2008 Olympic Gold Medalist, franchise star for the Toronto Raptors in the post-Vince Carter era.
Carmelo Anthony – Top 10 All-time scoring, 1x Scoring champion, 13x All-Star, 6x All-NBA selections. Melo is still searching for his 1st championship, and as he too enters his 19th season, it will be the crowning moment of his career.
ADVERTISEMENT
Article continues below this ad
However accomplished Jalen Suggs, Jalen Green, Evan Mobley, and Cade Cunningham will end up becoming, this is a tall order for a group of rookies coming into the league.
ADVERTISEMENT
Article continues below this ad
And since the comparisons now stand, all eyes will be on Detroit and Houston tomorrow. But, given the pre-draft signs, could the league be welcoming the next heir to the throne?
Watch this story – How Michael Jordan Was The Worst Drafter Ever