"Totally New Ground for Us. Don't Think of Me as White or Black, View Me as a Person": Michael Jordan Embraced Becoming a Pioneer for the Generations
Published 08/27/2022, 10:00 AM EDT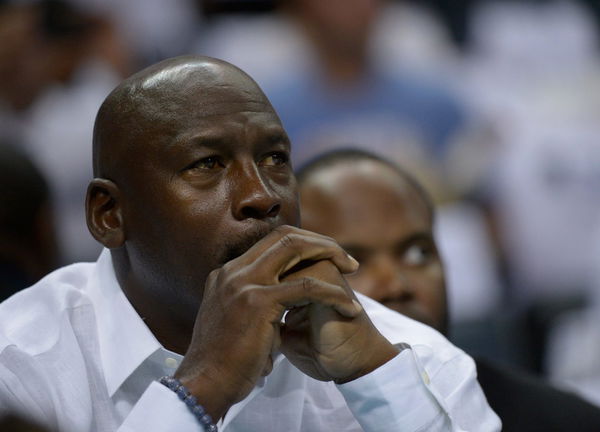 Michael Jordan is an icon. He was an icon in his playing days and almost 2 decades after he retired for the last time, he still remains an icon. A legend like no other. Many times, people have criticized Michael for not taking a stand or not speaking on social matters over the years. But the truth is MJ was one of the very first people in the 80s to stand up and talk about such issues in his interviews.
That was unfortunately a time when issues such as racism were in the society even more so than they are right now. But athletes like Michael Jordan, Magic Johnson, Wilt Chamberlain, Bill Russell, and many others really made people respect and love people of color at the time when there was little awareness about how such issues are a serious concern to our society. Michael Jordan was not as outspoken as other famous athletes, but that also entails the time in which they played.
ADVERTISEMENT
Article continues below this ad
Michael Jordan once got honest in an interview with GQ talking about how people saw him. MJ said, "I think sometimes I'm looked upon as not just a black person but as a person. And I think that's totally new ground for us—and for society. I'm happy to be a pioneer. When I say, 'Don't think of me as white or black,' all I'm saying is: view me as a person. I know my race, and I know you know what my race is. But don't magnify it to let me know what my race is when I already know that."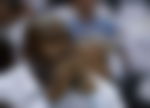 Michael truly embraced being the frontrunner and a pioneer for people in every community irrespective of caste, color, and religion. Sports really bind people together and the immense fan following for Michael Jordan certainly brought about unity among many people.
Michael Jordan inspired children and parents alike
ADVERTISEMENT
Article continues below this ad
Michael also talked about how "white" children looked at him. When they were not old enough to look at someone and think about color or race. MJ mentioned how pure those looks were to him. It was a goal accomplished for him when children would watch him and not see color but just admire him for the way he played, and met with people. He was happy to inspire them with his influence more than anything else. 
MJ also said that the only thing that he feels is dangerous is what if he "falls" publicly? He feels that the discomfort he is going to receive from are the parents, the grown-ups, and the adults. "They can be the biggest influence in changing me from Michael Jordan the person to Michael Jordan the black guy," said Michael.
ADVERTISEMENT
Article continues below this ad
WATCH THIS STORY: Michael Jordan, Tom Brady, Arnold Schwarzenegger and Tiger Woods share a medical practice.
Michael's interview with GQ was in the year 1989. But even 33 years after the interview, it is certainly the same thing that Michael feels when the children look up to him. So after 3 decades, MJ has certainly inspired people of all ages and multiple generations.
Edited By: Pritam Priyedarshi