'Totally Shocked': Charles Barkley Makes a Bold Claim About the Future of Chicago Bulls
Published 08/26/2021, 6:30 AM EDT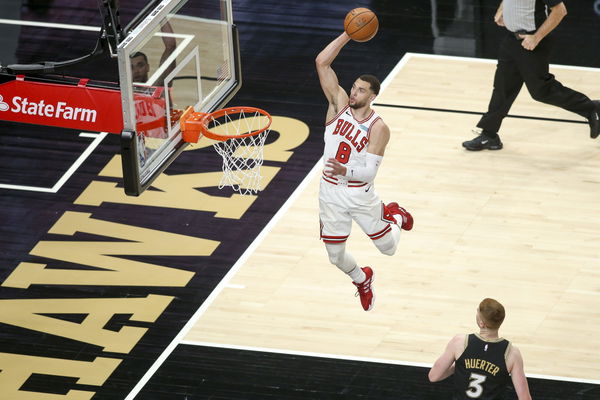 ---
---
The Chicago Bulls are on the wrong side of history for a long time now. Ever since the Michael Jordan era, they never really became a threat, not even in the Eastern Conference. But as it now appears, the clouds are clearing away and a new era seems to be making its way.
ADVERTISEMENT
Article continues below this ad
The Bulls are now home to some big names, led by the likes of Lonzo Ball and DeMar DeRozan. In a unanimous voice around the league, almost everyone is agreeing that they'll have a far better season than they enjoyed in 2020-21. 
ADVERTISEMENT
Article continues below this ad
Charles Barkley with heavy promotion of the Chicago Bulls
In a recent interview, NBA Hall of Famer and celebrated analyst Charles Barkley cast his bet on the Bulls' bright future. He endorsed the Bulls' front office for having the best off-season and showed confidence in their postseason chances.
Interesting opinion from Charles Barkley about the Bulls on @WaddleandSilvy: "I'll be totally shocked if they don't make the playoffs. And I'm not just saying this … I think it's fair to say the Chicago Bulls have had the best offseason in the NBA."

— Nick Friedell (@NickFriedell) August 26, 2021
It has been four years since the Bulls last qualified for the playoffs. They were in the Top 10 for the most part of the 2020-21 season, but faltered, in the end, to settle for 11th place and no shot at play-in. 
However, they did show some teeth, which allowed the executives in Jerry Reinsdorf & Marc Eversley to stay confident and promise to improve the roster this season.
How strong is the Windy City franchise this season?
Well, consider a team built around an Olympic Gold Medalist and the league's second-youngest slam dunk champion. Zach LaVine is a gifted scorer, an explosive athlete, an electrifying rim finisher, a dynamic cutter, and a decent off-the-dribble shooter.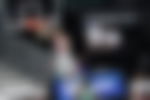 Then comes DeMar DeRozan with his three-year contract and a promise of diverse skill-set, foul-drawing ability, and phenomenal true shooting. Plus, he'd be hungry to prove that he can help a team get better irrespective of his daunting losses.
ADVERTISEMENT
Article continues below this ad
Enters Lonzo Ball and his unselfish offense coupled with quick decision-making/passing and shooting prowess. He can find his Zion Williamson in Zach and also take the lead in terms of scoring 20+ ppg. Throw in the defense of Nikola Vucevic and the off-the-bench efficiency of Alex Caruso and you're in for a great roster.
ADVERTISEMENT
Article continues below this ad
Even a blind man can bet on this roster's playoff odds. Do you agree with the assessment? Help us know in the comments section below.
Watch this story – Charles Barkley, Steve Kerr, and Other Top NBA Players Whom Chicago Bulls' Michael Jordan Ticked Off