Tracy McGrady Admits Hating the Lakers Core of LeBron, Westbrook and AD for One Major Reason
Published 06/23/2022, 1:30 PM EDT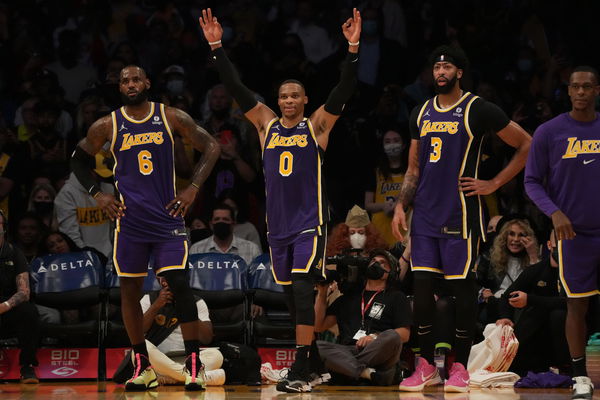 The Los Angeles Lakers had one of their worst seasons in franchise history. It might be not in terms of record, but with the amount of star power they had, it was a disgrace for them not to make the playoffs. And NBA legend Tracy McGrady says the reason they didn't work was the trio of LeBron James, Russell Westbrook, and Anthony Davis.
Many expected the Lakers to break up after last year, but it seems like they are gonna give it another try.
ADVERTISEMENT
Article continues below this ad
While there are rumors doing the rounds about a possible Russell trade, nothing concrete at the moment. And the Rockets legend thinks that it wouldn't work, and the reason is due to the bad fit of the Lakers' big three.
Tracy McGrady says Russell Westbrook needs to come off the bench to help LeBron James
Tracy was recently on the "No chill with Gilbert Arenas" show and he was asked how to fix the Lakers. McGrady said, "I don't like that group, I don't like Russ, Bron, and AD, I don't like that trio. I love Russ as a player, but I don't like him with those two. Because both of them need the ball. Russ to me is not a guy that you just put in the corner… Russ needs the ball…" He then said the only way he sees this working is if Westbrook agrees to come off the bench so that he can handle the ball with the reserves.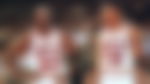 There was a lot of hype when this trio was put together, but there were some questions about how it was going to work. Westbrook and LeBron are both ball-dominant players and they have always needed the ball in their hands. And Westbrook was a below-average three-point shooter. Along with his injury layoffs, Davis had one of his worst seasons from the three-point territory a year before. There was a huge question on spacing.
ADVERTISEMENT
Article continues below this ad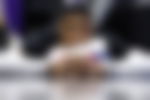 And the Lakers' problems were evident from day one. They just didn't have enough shooting to spread the floor around. And this came back to hurt them dearly. Westbrook also had one of his worst seasons as a player.
WATCH THIS STORY: Top 10 dunks of the season
ADVERTISEMENT
Article continues below this ad
Another issue was injuries. Davis missed more than half of the season and LeBron missed nearly a third of the games. This impacted their chemistry and the superstar trio played only 22 games together.
Do you think the Lakers' trio could work in harmony? Let us know in the comments.