NBA Trade Rumors: Former NBA Star Sees Damian Lillard and Zack LaVine Playing Together in Chicago
Published 06/29/2021, 12:42 AM EDT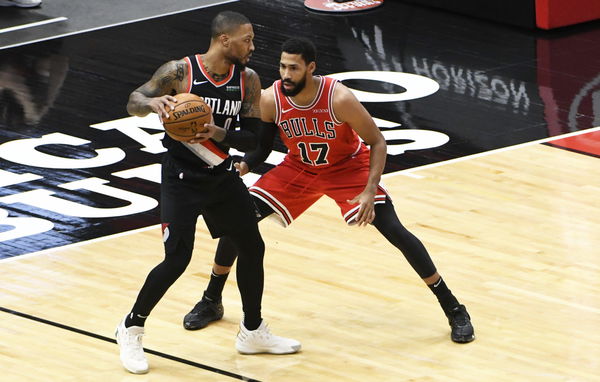 ---
---
Damian Lillard, after yet another round 1 loss, is in a fragile state, to say the least. This was the fifth time in the past seven years that the Blazers failed to get past the first round. In all of those seasons, the two things common to Portland were Lillard and coach Terry Stotts. 
ADVERTISEMENT
Article continues below this ad
However, half of it is already changing and another half might as well follow. Meaning to say, coach Terry is parting ways from the franchise after his nine-year run and rumors have it that Lillard is also nearing a move. 
Can Damian Lillard join the Chicago Bulls?
ADVERTISEMENT
Article continues below this ad
Well, at least the former Bulls player and now an NBA analyst, Jay Williams believes the same. In a recent interview, the 39-YO retired player expressed his desire to see Damian Lillard playing alongside Zach LaVine. 
Hypothetically, Zach and Damian, if teamed up, can blow up any defense with their mad shooting skills. In 2020-21, the Bulls almost made it to the playoffs, all because of Zach's efforts. The 25-YO averaged a career-high 27.4 points on 41.9% three-point shooting and made an All-Star case for himself. However, the man also has certain weak areas and those are his poor defensive ability, the excessive turnovers, and low upper strength to name a few. 
So, would it be enticing for Dame to form a team alongside Zach? It is tough to say because Logo Lillard is reaching his 10th NBA season and he would now want a team that is championship-ready so he can get what he deserves the most.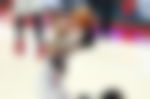 Would the Blazers involve themselves in one such deal?
Jay Williams has a knack for saying things that are hard to swallow. A couple of weeks ago he infuriated Kevin Durant with his remarks including Giannis Antetokounmpo. And this time, he probably just let out a wish because it is a far dream to put Dame and the 2016 Slam Dunk winner together in a team. 
On paper, Big Game Dame is under contract with Portland through the 2023-24 season with a PO for 2024-25. If the Blazers are to trade their All-Star, they'd want multiple draft picks, matching salary, and some talent in return. 
Now, the Bulls already gave away their two round 1 picks (inclusive of #8 from Draft 2021) and Wendell Carter to receive Nikola Vucevic. So they just can not package a deal that does not have LaVine in it and then there's no point left.
ADVERTISEMENT
Article continues below this ad
So cutting on Jay's dreamy wishes, we believe the other markets in the Knicks, the Sixers, or the Celtics seem more real. But still, who knows if Dame just stays with the Blazers for one more season and see how things with Chauncey Billups go? 
Among all the what-ifs, the odds of which situation do you see the brightest? Help us know in the comments.
ADVERTISEMENT
Article continues below this ad
Watch this story – Damian Lillard & Kevin Durant Headline the Team USA Tokyo Olympics Roster
Trending Stories