Trae Young's Atlanta Hawks Snubbed for Heavy Loss vs Heat, Called 'One of the Worst' Teams
Published 04/20/2022, 8:30 PM EDT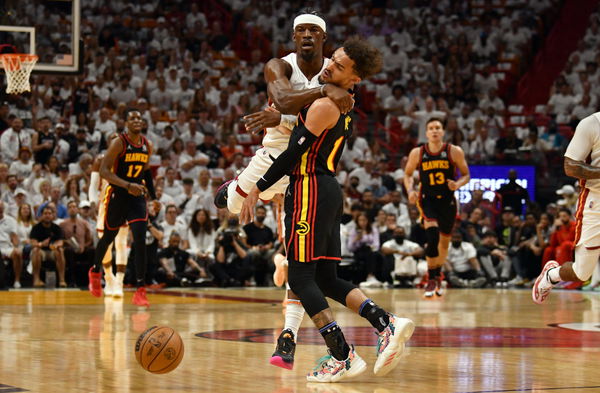 The Miami Heat has continued their brilliant run of form. They have carried the momentum from the regular season into the post. They are the first seed side in the Eastern Conference and they play like it. Jimmy Butler dropped a masterclass against the Hawks in the second game of the 7 game series. Whereas Trae Young and the team were without answers.
Jimmy Butler scored 45 massive points in an important win for the Miami Heat to have control over the series. He also had 5 assists and 5 rebounds to conclude the game in Heat's favor. Miami celebrated a 115-105 victory as they went 2-0 up in the 7 game series in the first round of the playoffs.
ADVERTISEMENT
Article continues below this ad
Trae Young was below par in the game. He was not as effective as he has been all season. The man who recorded the most points and assists in the season looked lackluster. The Hawks had little defensive shape and could not stop the in form and fiery Jimmy Butler.
WATCH THIS STORY: Trae Young's iconic playoff moment.
Can Trae Young and Hawks make a comeback?
The way the game went, it shows little life in the 7 game series. Surprisingly, the first two games did not look like the Heat had much problem getting past the Hawks. The truth is that Hawks have Trae as their main weapon and Miami, being as good as they are, defensively have been able to stop Trae from having a proper impact.
Chris Broussard pointed out why the Hawks struggled and why there is very less chance that Trae Young and the Atlanta Hawks would win the series.
ADVERTISEMENT
Article continues below this ad
"The Atlanta Hawks are already a bad defensive team. One of the worst in the league. And they have more to worry about than Jimmy Butler. They gotta worry about Bam Adebayo, Kyle Lowry, Tyler Herro. The heat only have to worry about Trae Young." said Chris.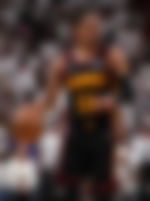 He continued, "But Trae Young is their[Hawks] offense. And they are one of the best defensive teams, Miami. And they can zero in on Trae. So he is fighting an uphill battle. He can't win 'cause as Nick said they are overmatched. So no, I'm not surprised in the least bit that Jimmy Butler outshined him."
ADVERTISEMENT
Article continues below this ad
Broussard made sensible points because as the game progressed it was clear that if Trae is quiet, the Heat would win. If the Hawks hope to come back into the series, they must show character and put on a resilient display in the remaining games.