Tragic Loss for NBA Ex Tristan Thompson Forces Sad Decision from Khloe Kardashian
Published 01/23/2023, 11:30 AM EST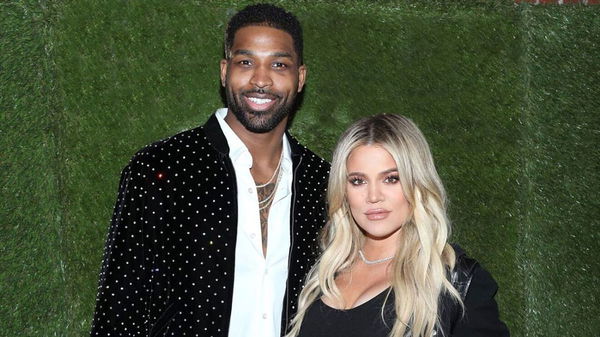 NBA star Tristan Thompson and reality TV star Khloe Kardashian's relationship has been nothing short of a rollercoaster ride. The on-again-off-again former couple previously called it quits when Kardashian found proof of Thompson's infidelity. However, a tragic incident recently brought the couple back together, not romantically but as family friends. This was enough for fans to speculate reconciliation possibilities. Moreover, Kardashian's recent social media 'stint' only strengthened the speculations further.
The Good American founder stuck by Tristan Thompson when his mother, Andrea, passed away due to a heart attack. Not only did Kardashian fly to Toronto along with Thompson, but she also attended the funeral along with her sisters and mother.
Is Khloe Kardashian taking some time off?
ADVERTISEMENT
Article continues below this ad
Days after tragedy struck, a certain detail has come to light that fans can't help but talk about. It has been about two weeks since Tristan Thompson's mother passed away and about a week since her funeral took place. Many praised Khloe Kardashian's decision to be there for her ex-boyfriend and Andrea, who is her kids' grandmother. However, they also felt that the duo might be getting back together soon given their emotionally vulnerable situation.
According to The Sun, these speculations began when fans noticed that the mother of two has been inactive on Instagram for quite some time now. The last post made by Kardashian was about two weeks ago and it was a snap from her photoshoot for Sorbet Magazine. She wore a white Prada crop top and a gold metallic skirt from the same brand.
Based on her previous posts, Kardashian hardly takes a day or two before uploading a new picture. In contrast to that, the millionaire businesswoman has remained inactive for quite some time now. This prompted fans to think that she might be grieving in private or bonding with Thompson over the grief.
ADVERTISEMENT
Article continues below this ad
Will Khloe Kardashian get back together with Tristan Thompson?
Despite what fans had been wondering about the former couple, a source recently revealed that Khloe Kardashian has no intentions of getting back together with Tristan Thompson. The duo is reportedly comfortable co-parenting their kids without any romantic involvement.
WATCH THIS STORY: A timeline of Khloe Kardashians' relationship with Tristan Thompson
ADVERTISEMENT
Article continues below this ad
Furthermore, they shared that the Kardashian-Jenner family attended the funeral because they wanted to honor the departure of a family friend. Therefore, it indicated that there has been no shift in Khloe and Thompson's relationship dynamics.
Edited By: Satagni Sikder