'Trainwreck' Director Reveals How "Hysterical" LeBron James Passed the Test to Land a Role in the Film
Published 03/23/2022, 1:00 PM EDT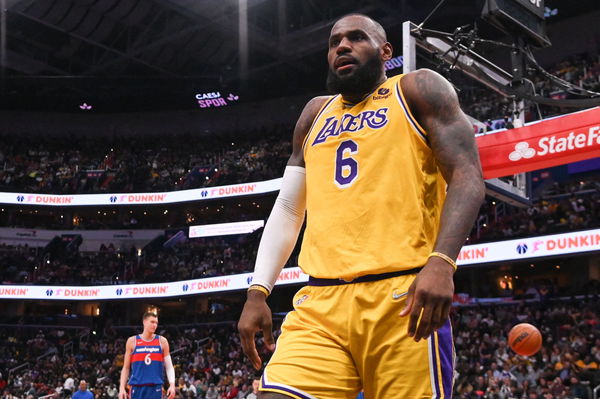 LeBron James has been the face of the NBA for nearly 2 decades now. He is one of the most popular figures on earth and he has several endorsements from huge companies. LeBron has been on several ads, TV shows and he even starred in a movie.
Back in 2015, LeBron had acted in a movie called 'Trainwreck'. It was a romantic comedy that had good reviews and LeBron had an important role to reprise. He was playing the role of the best friend to the lead and LeBron absolutely killed it. He was hilarious in the movie and everyone appreciated his performance. But the director now reveals the only reason he got the role was that the writer of the movie did not know any athletes other than LeBron James.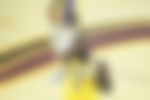 Trainwreck Director reveals how LeBron James landed the role
ADVERTISEMENT
Article continues below this ad
The director of the movie, Judd Apatow, was recently in the Rich Eisen Show and he talks about how they landed LeBron in the movie. He says, "Bill Hader is someone who does operations on people's knees and we want his best friend to be a giant athlete, like the most successful athlete."
ADVERTISEMENT
Article continues below this ad
But he says things might not go according to the plan and they might end up getting a player like Glen Gondrezick. He also says most of the time, you don't get the person you intend to get. But they did not hesitate to try to land LeBron, who was the biggest name in the sport. LeBron had also hosted SNL, and he was considered to be hilarious.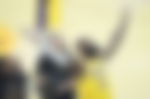 Judd adds, "Bill and I went out to lunch with him. After watching him in a game the night before and the thing I always remember about the lunch. First of all, he got the joke instantly, and he was hysterical… He was really funny and he understood the nuance of what it was."
ADVERTISEMENT
Article continues below this ad
WATCH THIS STORY: How rich is Russell Westbrook compared to LeBron James and Drake?
The director knew LeBron was perfect for the role and LeBron agreed to be cast in the movie. LeBron did a great job, and the movie did really well at the box office. Having one of the most popular athletes on the planet would definitely have had a huge impact on the movie's earnings.