"Treat LeBron James Like Obama": Former NBA Star Shuts Down Michael Jordan Comparisons
Published 09/27/2021, 12:17 PM EDT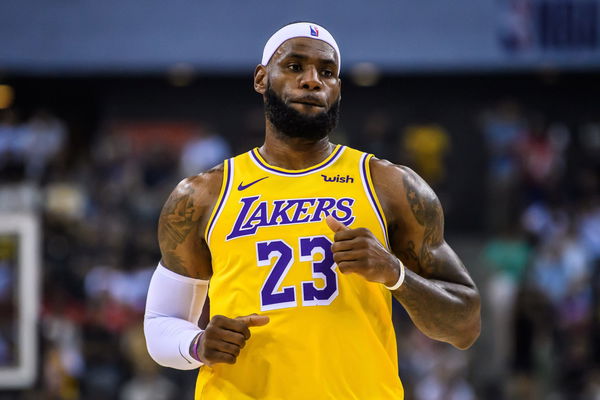 LeBron James has one of the most inspirational rags-to-riches stories in the NBA. His meteoric rise has propelled him to become one of the wealthiest athletes in the world. Despite his fame, he remains humble and engages in charity towards his community. His charity work and community outreach has resulted in him being compared to former United States President Barack Obama by Baron Davis.
Former NBA star Baron Davis highlighted this in a recent appearance on a 'fubo Sports' show.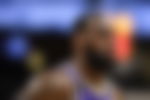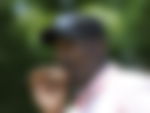 ADVERTISEMENT
Article continues below this ad
LeBron James' social work
The Los Angeles Lakers star has long been known for his charity work. He has engaged in charity work over the years by donating to non-profit organizations in the United States. LeBron James also has his own charity foundation, called
Former NBA star and 2-time NBA All-star Baron Davis pointed this out when he appeared on an episode of 'No Chill with Gilbert Arenas' hosted by Gilbert Arenas. Davis describes how LeBron dealt with the pressure and media hype, saying, "He already had the hype right, they already compared him to Mike, they already compared him to Kobe, they compared this motherfu*ker to everyone and all he did was carve out his own space."
Davis further spoke about LeBron's work outside the realm of basketball, saying, "All he does is help kids, all he does is invest in companies, all he do is make movies paid away for entertainment, all he doing is putting his homies on right."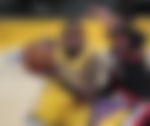 LeBron on the same level as Barack Obama?
LeBron James has often received criticism and flak from sections of the media for being vocal on social justice issues. Davis pointed out this hypocrisy of intense scrutiny by the media even during the off-season.
"And so for me like when I say he did it better like this motherfu*ker did all this, and like where the – ain't no controversy, bro. All he doing is uplifting, speaking, doing his fu*king part, his role, his responsibility from the time he was 18 years old. Do this motherfu*ker get a year off? A week off? Can we leave him and his family and his kids alone for a month? Can they get a holiday for a month? Cause he been carrying this shit from the day he got in it."
ADVERTISEMENT
Article continues below this ad
Baron Davis then went on to compare LeBron to Barack Obama. The former United States president served as the 44th president of the US from 2009 to 2017. Obama was the first African-American President of the United States and was famous for his community outreach.
"And what has he done wrong? Get athletes more money, speak up for athletes, female athletes, other sports, shit like invest in teams. No other motherfu*kers were doing that. So man, they need to get the fu*k out of here and give LeBron a holiday where he gets a month off or treat him like Obama bro. We should be treating LeBron James with the same respect that we fu*king treat Obama with."
Watch This Story: Kobe Bryant Picking Tony Allen, Magic Johnson Naming Michael Jordan, & Other NBA Legends Confessing Their Greatest Fears in the Form of Defenders
ADVERTISEMENT
Article continues below this ad