"Treated as a Vile Human Being for No Reason": Israel Adesanya Taking Shots at Kyrie Irving Saga With Audacious Tweets Has NBA Fans in Visible Tension
Published 11/24/2022, 1:44 PM EST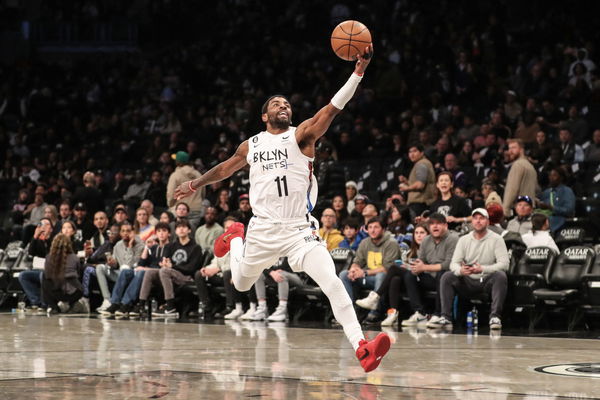 Tensions arose in the NBA world after Kyrie Irving's recent antics. Notably, the Brooklyn Nets star shared a controversial documentary on his social media. His move was deemed to be antisemitic. Likewise, KAI had to face serious repercussions for his actions. His franchise, the Brooklyn Nets stood on opposing ends. Irving had to fulfill a series of steps before his return back on the NBA floor. However, his actions received mixed reactions from the masses. Many believed Irving had to face much more than he deserved. And UFC middleweight Israel Adesanya might be riding in the same boat.
ADVERTISEMENT
Article continues below this ad
Adesanya is one of the biggest fighters in the UFC. The 'Last Stylebender' was once the supreme king of the middleweights. Throughout his fighting career, the 33-year-old has lost just two times. During his most dominant stretch, no fighter was able to overthrow Adesanya as the top dog. One of the most formidable strikers in the fighting business, the former middleweight champion isn't afraid to speak his mind.
ADVERTISEMENT
Article continues below this ad
His transparency shone during some of his post-fight speeches. Moreover, the middleweight sensation was also a major advocate during the Black Lives Matter movement. Likewise, going on a Twitter rant, Adesanya took a shot at the recent Kyrie Irving saga which caused tension among NBA fans.
Israel Adesanya seems to defend Kyrie Irving
Kyrie Irving publicizing the Amazon documentary landed the Nets guard in a bundle of trouble. The 31-year-old had to face the wrath of the Anti-Defamation League which deemed his actions to be anti-semitic. During a press conference, KAI said he didn't mean to cause any harm. Moreover, he doesn't align himself with all the beliefs and conspiracies shared in the documentary. However, despite making his stance clear, the former All-Star had to face regulations for someone having anti-semitic beliefs.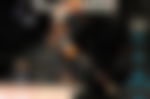 Many stood up against the treatment of Irving through the situation. But it seems Adensanya is taking a different approach. Notably, he chose to take a shot at the entire situation while narrating his experience watching an undisclosed documentary. Notably, he said, "If I share it they'll think I'm supporting it."
I'm 14 mins into a documentary rn. If I share it they'll think I'm supporting it. Truth be told I just find it funny so far, lol. This life is strange, what a a crazy time to be witnessing in world history.

— Israel Adesanya (@stylebender) November 24, 2022
Here are some of the reactions from NBA Twitter:
Last person that did that was treated as a vile human being for no reason

— Michael Mack II (@Mike_Mack9513) November 24, 2022
Why share something you don't support? Just asking

— JayHeatTheKilla (@JayHeatTheKilla) November 24, 2022
ADVERTISEMENT
Article continues below this ad
While Irving likely didn't have antisemitic intentions, the Nets star was aware of the hurt he had caused. Addressing the entire situation, KAI said he learned a lot while serving the suspension put on him. Notably, Kyrie Irving became informed about the repairs that had to be made. He now wants to serve as a beacon for the youth. Standing as a public figure with millions watching, the seven-time All-Star wants to set an example. Likewise, he completed the entire remedial process to atone for his actions.
Watch This Story – Kyrie Irving's 5 most controversial moments on an NBA court amid ugly feud with Celtics fans
ADVERTISEMENT
Article continues below this ad
After serving an eight-game suspension, Irving returned to the NBA floor against the Memphis Grizzlies. Since his return, the Brooklyn Nets have won two of their last three games. Moreover, there seems to be no tension regarding Kyrie Irving around the team.
Do you think KAI will play a pivotal role in the Nets' playoff aspirations? Let us know your views in the comments below.