'Tremendous Bully': Author of Michael Jordan Book Details Why His Teammates Were Scared to Death of Him
Published 05/31/2021, 5:30 PM EDT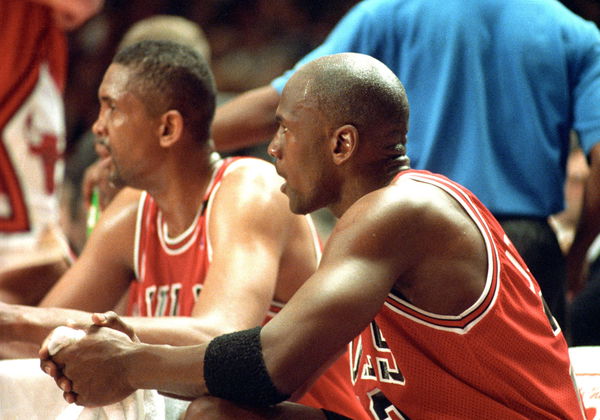 ---
---
Michael Jordan is a figure surrounded by lore in the NBA. Despite him being the most popular player of his generation, fans always wanted a behind the curtain glimpse of his workings.
ADVERTISEMENT
Article continues below this ad
Though fans revered Jordan as one of the fiercest on-court competitors in the NBA, they rarely got to see how he would function off the court. But when he returned after his first retirement, he wasn't happy with the way his new teammates were acting.
Michael Jordan had an elite mentality
ADVERTISEMENT
Article continues below this ad
Roland Lazenby, author of 'Michael Jordan: The Life' spoke recently in an interview about how Michael Jordan worked. He noted that Jordan was notoriously aggressive. There was nothing he wouldn't do to get himself into the zone.
In fact, MJ was perhaps better than any athlete in history at getting himself to the place where he needed to get in order to succeed. That motivation would help him do anything and everything he put his mind to.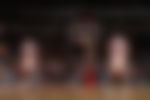 READ MORE: Michael Jordan vs LeBron James – Best Playoff Game-Winning Shots
"Michael could blow up anything in his mind to really stoke his fire. He knew how to do that. He was the master at putting himself in what here in America we call 'the zone'. That area that you flow into magically at times as an athlete where everything is almost dreamlike and you can just do it all."
Jordan's abilities stunned a sports psychologist
In fact, Jordan's ability to get into 'The Zone' frequently amazed a sports psychologist who worked with the Bulls.
ADVERTISEMENT
Article continues below this ad
"As George Mumford, the great sports psychologist said after working with the Bulls, he was stunned at Michael's ability to project himself to that level routinely. Most people, I've hit it a couple of times in my life…It's rare, but Michael could do that. Those guys were scared to death of Mike. Michael was a tremendous bully."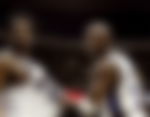 ADVERTISEMENT
Article continues below this ad
Michael Jordan was one of the most aggressive athletes in history, but that mindset brought him brilliant success. He won six NBA titles during his career, never losing in an NBA Finals.