'Trending in the Right Way': LA Lakers Legend Believes Team Will Improve Despite Absence of LeBron James and Anthony Davis
Published 03/22/2021, 4:06 AM EDT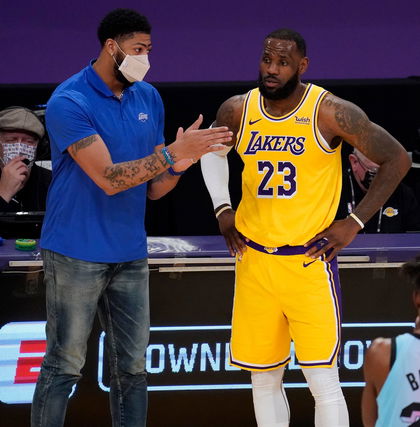 ---
---
The LA Lakers are in a bind at the moment. The franchise is without their two best players, as Anthony Davis and LeBron James have been ruled out and sidelined with injuries. Davis suffered a calf strain in early February, and the franchise is exercising extreme precaution with him, whereas James has been ruled out indefinitely with an ankle injury.
ADVERTISEMENT
Article continues below this ad
James Worthy tips Lakers to improve
Former LA Lakers' star James Worthy spoke after the team's loss to the Phoenix Suns. It was their first game without James and Davis, and the Lakers fell to the Phoenix Suns. Despite the loss, Worthy was optimistic about the performance, noting that the Lakers are still trying to figure out their style of play without James and Davis around to create opportunities. He said:
ADVERTISEMENT
Article continues below this ad
"For a team that's used to having AD create for them to get open shots, LeBron to collapse the defense to get open shots, they're having to do a brand new offense now. Something they haven't been doing is create a lot of shots for themselves. Phoenix didn't have to double team anybody, so everybody stayed at home." 
Worthy pointed to players like Alex Caruso and Wesley Matthews making their way to the basket. However, Worthy believes that the Lakers are not aggressive enough in getting points. However, he praised the Lakers' bench and noted that they would adjust going forward. Losing both LeBron and AD is difficult, so they will find a way to cope without them.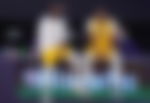 Worthy said, "There were some cases where you saw Caruso get to the lane, Matthews get to the lane. You got to start being a little more aggressive and taking those little floaters when you get them, instead of trying to make that extra pass. But this was an adjustment game. They'll adjust for the next game."
The LA Lakers need to pick up their form
Worthy noted that there is nowhere for the Lakers to go but up. Despite this performance, he believes that there are better days in the Lakers' future. A team like the Suns is not easy to beat, as they have shown this season. Chris Paul is a wily veteran who can keep his team disciplined in the face of adversity, but the Lakers will improve.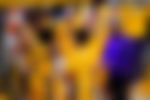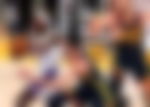 ADVERTISEMENT
Article continues below this ad
Worthy added, "They'll get better. I thought the first quarter was amazing. No turnovers, so they're trending in the right way. But Phoenix is a well-disciplined team, and they weren't going to allow the Lakers to do what they wanted to do, not with CP3. The way they ran their offense was very well run, so they made the Lakers make some defensive moves. They got them some really high percentage shots."
Can the Los Angeles Lakers cope without LeBron James and Anthony Davis? The team was getting into a rhythm without Anthony Davis, but the injury to James was a big blow to them. If the Lakers want to reach the playoffs with a top seed, the rest of the squad will have to pick up the slack for their two All-Stars.
ADVERTISEMENT
Article continues below this ad