Trevor Ariza Revealed How Russell Westbrook Played a Huge Role in Bringing Him to the Lakers
Published 08/09/2021, 12:06 AM EDT
---
---
The Los Angeles Lakers have made such scary moves this offseason. But fans are wondering how this new roster will turn out on the court, despite how good it looks on paper. From creating another 'Big Three' that teams will have to look out for by bringing in Russell Westbrook to join forces with LeBron James and Anthony Davis, they also added veteran experience players. Apart from Carmelo Anthony, Trevor Ariza ended up agreeing to a one-year deal with the franchise. But it seems like Westbrook had a bigger part to play in his hiring.
ADVERTISEMENT
Article continues below this ad
How Trevor Ariza was wooed by Westbrook
Trevor Ariza isn't new to the ways of the Lakers. The shooting guard made some talented players that helped them capture the NBA championship back in the 2009 playoffs. But when the purple and gold picked Ron Artest over Ariza, they cut his stay short. After that, he made a name for himself with the Wizards and Rockets.
ADVERTISEMENT
Article continues below this ad
And now, in his 18th season, Trevor is stepping back into the world of the Lakers, ready to help them turn around what was a humiliating season for them this year. But more than the organization, it was Russell Westbrook who worked on recruiting Ariza.
During his first Zoom Call with the media after he signed with the Lakers, Ariza revealed, "It's funny because Russ got traded, and 20 minutes after he was traded, he was on my phone. So I don't know if he was telling me he was happy to be home, or he wanted to go to dinner or whatever, I just know that he called my phone like 'yo, what are you doing? Where are you at? I need to talk to you, I need to see you."
With the league's strict tampering rules, Trevor kept shut about the grave details about how Russell made it happen. But this is what the brief was.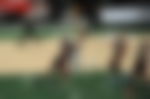 WATCH THIS STORY: Michael Jordan, Kobe Bryant & Other NBA Superstars That Have Stunned us With Their Dunks at Olympics
Russell Westbrook already doing wonders for the Lakers
ADVERTISEMENT
Article continues below this ad
Westbrook has only been to the NBA finals once before. He won the Western Conference Finals with teammates Kevin Durant and James Harden, only to be defeated by his new teammate, LeBron James, and the Miami Heat.
Isn't it strange that now Westbrook is out there recruiting for the crew that LeBron leads? Westbrook is yet to play a game with the team. So how this works out is still up in the air.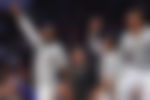 ADVERTISEMENT
Article continues below this ad
It has been established that by recruiting important players like Ariza; he is doing much more than what's expected of him. Now if he will be as good as this on the court, is something to wait and watch.