Tristan Thompson Details How Jayson Tatum and Other Celtics Players Approached Him
Published 01/08/2021, 10:56 PM EST
---
---
Boston Celtics struggled to find an ideal center for the last two years. However, this offseason, the team acquired Tristan Thompson to fill that spot for them. Additionally, this is the first time that NBA fans are seeing Thompson in a different jersey since he entered the league.
ADVERTISEMENT
Article continues below this ad
During his stint with the Cavs, Thompson averaged 9.4 points and 8.5 rebounds per game. Furthermore, he was a crucial piece for the franchise in their 2016 championship run. Can the 29-year-old bring the same level of success for the Celtics? We don't know that yet. What we do know is that his teammates are thrilled to have him as a part of the set-up.
Tristan Thompson shares his experience of joining the Boston Celtics
ADVERTISEMENT
Article continues below this ad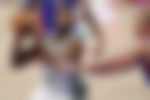 Thompson recently sat for an interview with ESPN's Cassidy Hubbarth where he talked about how the Celtics' players welcomed him to the team. He said:
"Ah, shoot. I mean JT [Jayson Tatum] has been texting me for the last couple of years. After the trade deadline, he told me to go ahead and take a buy-out. I said no bro, I'll see you guys in the free agency, best of luck. I've known Jaylen [Brown] since he's been a rookie. Me and Kemba [Walker], we have known each other since high school.
"So every guy reached out like Marcus Smart, everybody literally texted me within the first 10 minutes… So it felt good to just get that much love specially because it's my first time being on a different team."
With the Celtics finally getting a veteran big man to mentor their young stars, they look like a solid team. But are they good enough to make it to the NBA Finals? We will find out as the season progresses.
What are the expectations from the Boston Celtics this season?
ADVERTISEMENT
Article continues below this ad
After a bumpy start to the season, the Celtics have found their touch in recent games. As of now, they are 6-3 in their first 9 games of the season and are looking terrific. If the Celts continue to maintain their elite level of basketball, they definitely have a case for becoming the best team in the East.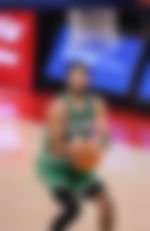 Furthermore, their star guard Kemba Walker is expected to return to the floor soon. Walker's return will help the Celtics become even better and have a legitimate shot to represent the Eastern Conference in the NBA Finals.
ADVERTISEMENT
Article continues below this ad
But what are your thoughts? Do you believe Boston can win an NBA Championship this season?