Trouble in the 'Land – Why Kyrie Irving Left LeBron James and the Cleveland Cavaliers in 2017
Published 04/02/2021, 9:30 AM EDT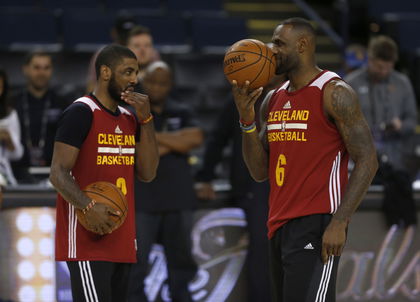 ---
---
Kyrie Irving was set up to be the man in Cleveland. When he joined the franchise in 2011, he was the number one overall pick in the draft. He proved why he deserved that recognition with some incredible play. But the franchise was still struggling, as they hadn't built the team properly since the departure of LeBron James. But fans could see that Kyrie Irving was the real deal.
ADVERTISEMENT
Article continues below this ad
James and Kyrie formed a dynamic duo
However, things took a turn for the better. LeBron James, the man who had scorned Cleveland, the NBA, the entire country, and the world, returned after a four-year stint with the Miami Heat. He had won two NBA championships with the Heat but wanted to deliver on his promise to bring a chip to the Cleveland Cavaliers. One of the big factors for James' return was how good Kyrie Irving was proving to be.
ADVERTISEMENT
Article continues below this ad
The Cavaliers then traded for Kevin Love to create a star trio that could win a championship. While injuries hampered their efforts on the first try, the Cavs were able to get the job done in the second. LeBron, Kyrie, and the Cavs won the 2016 NBA championship, overturning a 3-1 deficit in the finals – something that had never been done before.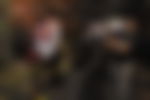 But one year later, everything appeared to go south. The Warriors were massively strengthened by adding superstar Kevin Durant. In 2017, the Warriors beat the Cavs 4-1 to regain the NBA title. Little did Cleveland know that that would be the last time LeBron and Kyrie would take to the court as teammates on the same franchise because Kyrie Irving demanded a trade prior to the start of the 2017-18 season.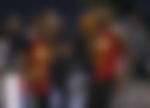 The Cavaliers granted him his wish, and he was sent to Boston in exchange for several players. But only one question was on fans' minds – why had the move happened? Kyrie was in a championship-contending team, playing alongside one of the best players in the world, and therein lies the answer, according to one theory; Kyrie no longer wanted to play with LeBron James.
Why did Kyrie Irving leave Cleveland?
Kyrie not wanting to play with James can be explained. While LeBron was in Miami, winning consecutive championships, Irving was carrying the load for an abysmal Cavs team. And when James returned, and they won a title, all the credit was given to LeBron. Kyrie was the man who banked the game-winner, but in his mind, he wasn't given the proper recognition.
Kyrie could have felt a move coming. Maybe he no longer wanted to be a second option when he could be a primary. While both parties kept things civil, you could tell there was a lot of hurt there. James even reached out to Irving when he made the trade demand but didn't get any insight as to why Ky wanted to leave.
ADVERTISEMENT
Article continues below this ad
However, there is another theory that says that Kyrie only made his trade request when he heard the Cavaliers were offering him to other teams. Irving might have suspected that James had something to do with this, given how much say he has with the team. Infuriated by this, Kyrie could have put together his own list and demanded a trade. Eventually, Boston called and gave him and the Cavs an out.
Neither Kyrie nor LeBron has ever given a clear explanation as to what transpired. Kyrie's first interview after leaving saw him answer zero questions about the move.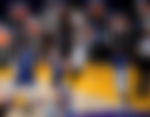 ADVERTISEMENT
Article continues below this ad
To this day, there is an underlying tension between LeBron James and Kyrie Irving. The two throw subliminal barbs at each other through interviews and such. It appears while both players have 'moved on,' neither seems to have really moved on. For Irving and James, their tenure together was short, but their legacy still remains unharmed.