"Trying to Get Me to Hang Myself": Carmelo Anthony on Why He Din't End His Career With the Knicks
Published 08/21/2021, 2:11 PM EDT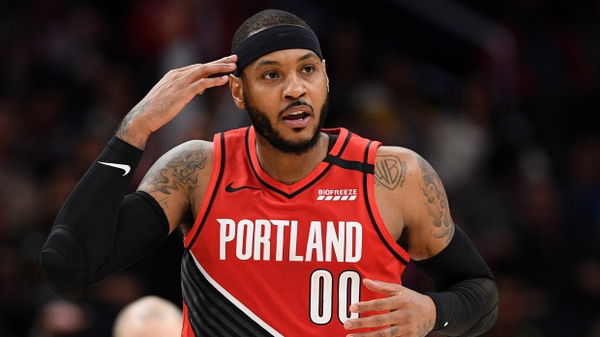 ---
---
Carmelo Anthony has ridden through the eye of the storm for the past few years. Now a part of the Los Angeles Lakers, he has moved around the Western Conference following his departure from the New York Knicks in 2017. On the back of a losing record with the franchise and a growing tension between himself and president Phil Jackson, Anthony forced his way out, getting traded to Oklahoma.
ADVERTISEMENT
Article continues below this ad
Contrary to what most experts thought they would achieve at Madison Square Garden, Anthony's relationship with Jackson bordered on the confrontational. Following one conflict after another, it eerily mirrored the relationship Jackson himself and Scottie Pippen had with the then Bulls GM Jerry Krause! The end result? A player who many thought was a lifer in New York City, forced out.
ADVERTISEMENT
Article continues below this ad
As seen throughout the years in the league, a conflict impacts a player far more than it impacts a franchise. In the years following Melo's Knicks run, he would shuffle around the NBA, from OKC, to Houston and ultimately, Portland.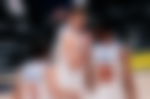 Was Carmelo Anthony looking to go up into the rafters at MSG?
In a recent interview with NBA vets Stephen Jackson and Matt Barnes, Carmelo Anthony went off on legendary Phil Jackson. Asked about whether he wanted to leave New York, Melo said, "It was tough cause I ain't wanna leave the Knicks either. And for some reason, that man would tell me everything in the book without telling me the words – get out."
Asked about playing out the remainder of his career in the Big Apple, Anthony said, "That's what I wanted to do. That's exactly what I wanted to do. I'm talking about everytime. He telling me sh*t, basically pushing me toward the door. And I know he pushin me, and I'm like nope, I ain't going nowhere. Trying to get me to hang myself man.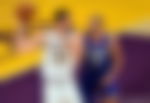 Addressing his hostile relationship with legendary head coach Phil Jackson, Anthony said, "Me and Phil probably had 3 conversations man, the whole time he was there. We would watch game film and he would teach me how to break the triangle, like 'yo. this is what you gotta do.'
"And I think he was a little sick that I learnt it before from Kobe, from MJ. I'd sit with them and I'd ask them, 'what's up with this triangle?' And I think Phil hated that shit that I figured it out."
ADVERTISEMENT
Article continues below this ad
The Endgame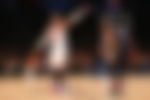 While it's difficult to chart out what actually happened to the dynamic between Jackson and Melo, this would be the one and only failure of Jackson's HoF career. However, Anthony's career went into downward freefall as inconsistent form kept him barrelling towards retirement.
ADVERTISEMENT
Article continues below this ad
But, as the great ones do, Melo rebuilt himself into a 3pt specialist, now hunting for his 1st championship as a Los Angeles Laker.