'Trying to Make People Smile': Shaquille O'Neal Wins Heart of Millions With Touching Act Towards a Stranger
Published 04/07/2021, 3:30 PM EDT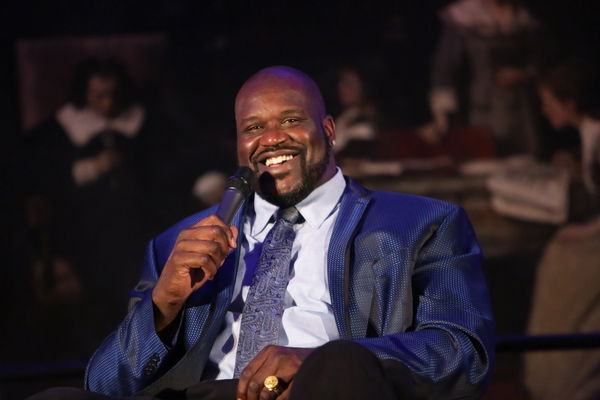 ---
---
Looks can be deceiving- this statement perfectly applies to Shaquille O'Neal. The first thought one would have after looking at O'Neal that he must be a tough-going guy. While that might be true when he's on the basketball court, the seven-footer is a gentle giant outside of it, and here's a testament to his kindness. 
ADVERTISEMENT
Article continues below this ad
There are no different levels to kindness. It can be anything that pleases a person. Shaquille O'Neal has often engaged in doing good deeds to the society, and he recently made a stranger's day by helping him massively. 
O'Neal recently went inside a jewelry store where he found a young man seeking details about an engagement ring that he was going to buy for his girlfriend. The stranger was inquiring about the total price of the ring, and that's when O'Neal decided to help him. 
ADVERTISEMENT
Article continues below this ad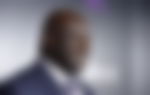 Shaquille O'Neal paid for the stranger's engagement ring
Out of the blue, the four-time NBA champion paid for the stranger's engagement ring. The noble act was brought up on a recent episode of 'Inside the NBA,' where O'Neal explained his actions:
"Anyway, I went in there to get some loop earrings and I see a guy come in. He was just so shy, he was saying hey how much do I owe to pay off my ring and I was like 'My man, how much is the ring?' and I'm not going to say that but it's not enough for me," O'Neal mentioned. 
ADVERTISEMENT
Article continues below this ad
"This is something that I do every day. The other day, me and my mom went furniture shopping and this lady uh she had an autistic daughter and you know she was also you know looking to pay for some furniture and I just took care of her. I'm into making people happy, so whenever I leave the house I just try to do a good deed," he added. 
The rest of the crew couldn't help but praise the humble giant for his actions. It is indeed heartwarming to know that O'Neal is on an individual mission to fix the world. In fact, he even said that "I'm just trying to make people smile," as the reason behind his actions. 
Looking at these deeds would just change people's opinion on Shaquille O'Neal. He's more concerned about making others happy, which is an incredible thing. The world really needs more people like Shaq! 
ADVERTISEMENT
Article continues below this ad
Read Also: Michael Jordan Sees Major Drop in the List of World's Richest People, With a $1.6B Net Worth