'Trying To Soften You Up' Magic Johnson Reveals How Michael Jordan Tricked His Friends Before Crucial Games
Published 03/14/2021, 3:30 PM EDT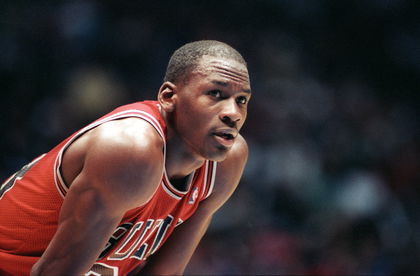 ---
---
Michael Jordan and Magic Johnson are two of the finest players to have ever played the game of basketball. Be it Jordan's insane athleticism and tenacity on the floor, or Magic's impeccable passing, there is no doubting the quality of the two legendary players.
ADVERTISEMENT
Article continues below this ad
Both Magic and Jordan might be great friends off the court, but on the court, they shared a massive rivalry. While Magic dominated the 1980s with the legendary Lakers, MJ led the Bulls to six championships in the 1990s.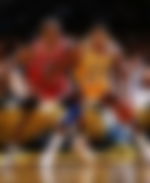 However, their rivalry was cut short as Magic retired in 1991 after being diagnosed with HIV. MJ also retired in 1993 after winning his third ring and tried to build a career in semi-pro baseball instead.
ADVERTISEMENT
Article continues below this ad
It looked like the Magic and Jordan rivalry was over, but in an unexpected move, both the legends returned to the court in the 1995-96 season.
Magic Johnson reveals how Michael Jordan tricks before their last game
In 1996, MJ and Magic were set to meet for one last time on the NBA court as a new look Lakers were facing off against the big three of Chicago.
Before the game, Magic sat for an interview. During that, he revealed that his longtime friend and on-court rival, Michael Jordan, tricked himself and others like Charles Barkley before absolutely smashing them on-court.
"He (MJ) will laugh and smile with you just like he did him and shoot around with me. He smiled, hugged me and say 'what's up my boy.' He is trying to soften you up, he gonna kill you and then he gonna smile and laugh with you after the game."
ADVERTISEMENT
Article continues below this ad
"See Michael is like that. That's why you almost can't beat him and that he knows. He will smile with Charles and then he'd go kill him. And Charles would be like, he's still smiling. 'I'll see you in a minute, Charles let me dunk one.' 'What you say Charles. Let me juggle it you know yeah Charles.' See? That's Michael.
"So you gotta watch Michael. That's why I didn't want him to touch me today. Get back. Not your friend till after the game is over. Because I know him."
Given that his best pals Charles Barkley and Magic Johnson played in the Western Conference, MJ met his friends on the biggest stage of them all in the NBA finals. He initially defeated Magic and the Lakers in the 1991 finals in five games for his first NBA title. Two years later, he defeated Barkley and the Suns for his third successive title.
ADVERTISEMENT
Article continues below this ad
This seems like one of the select ways through which MJ had an upper hand over his opponents.