Tupac's Rare Encounter With Michael Jordan and Magic Johnson Before Untimely Death That Got Buried in History Books
Published 04/30/2022, 4:30 PM EDT

Follow Us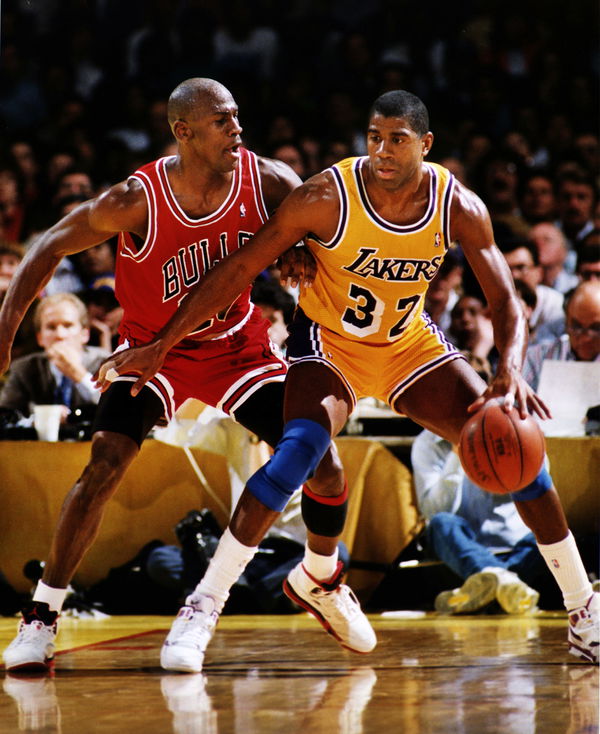 Tupac Shakur is considered one of the most influential rappers of all time, and he was also a vigorous proponent of equality. Multiple NBA players have said that Tupac was their favorite rapper ever.
Tupac attended his last ever NBA game on February 2, 1996, and it was no ordinary one. It was Magic Johnson's second game after coming back from retirement against Michael Jordan and the Chicago Bulls. It was the first time Magic Johnson played against Michael Jordan and the Bulls since the Bulls' game 5 win of the 1991 NBA finals.
ADVERTISEMENT
Article continues below this ad
 

View this post on Instagram

 
Tupac entered the stadium with MC Hammer, Suge Knight, and others. He was surrounded by the fans who were asking for autographs and photos with him. 
Magic's comeback
In his first 12 seasons in the NBA, Magic Johnson led the Lakers to five NBA titles in nine NBA Finals appearances. He earned three regular-season MVPs and three NBA Finals MVPs. And he made the All-Star team 11 times. However, his world turned on its head after a medical test in 1991 found that he had contracted HIV.
So Magic Johnson immediately announced his retirement from the NBA in November 1991. But he was selected to play in the 1992 NBA All-Star Game, in Orlando. Even though a lot of players were unhappy about Magic's inclusion, it didn't stop him from playing. He scored 25 points with 9 assists and won the All-Star MVP award.
Then he played for the 1992 Olympic dream team and won the Gold medal.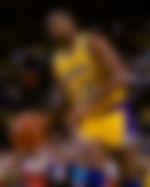 Then Magic tried to return to the NBA in 1996 and played his first game against the Golden State Warriors on January 29, 1996. He came off the bench and scored 19 points with 10 assists, and eight rebounds in 27 minutes. And the Lakers beat the Warriors with a scoreline of 128-118.
Magic Johnson vs Michael Jordan
But the next game was against Michael Jordan and the Chicago Bulls who were on a 17 game winning streak and with a 40-3 record. The Bulls ended the regular season with a 72-10 and ended up winning the NBA championship.
And the Bulls defeated the Lakers with a scoreline of 99-84. Pippen scored 30 points. And Michael scored 17 points with 7 rebounds and 7 assists. Magic Johnson got 15 points, 3 rebounds, and 3 assists. 
ADVERTISEMENT
Article continues below this ad
Recently, Johnson revealed on Jimmy Kimmel's show that after the game Jordan caught up with him and advised him to retire.
WATCH THIS STORY – All you need to know about Warriors Hero Against Nuggets, Gary Payton II
ADVERTISEMENT
Article continues below this ad
When Tupac was asked whether he was disappointed with the Lakers' defeat, he said, "No not at all. They played their best. It was a good game."
Undoubtedly, Tupac was a fan of the game. As such, he respected the effort the players put in more than the outcome of the game.
Edited By: Ajinkya Aswale