Twitter Compares Milwaukee Bucks to 2018 Warriors and Giannis Antetokounmpo to LeBron James
Published 05/24/2021, 11:57 PM EDT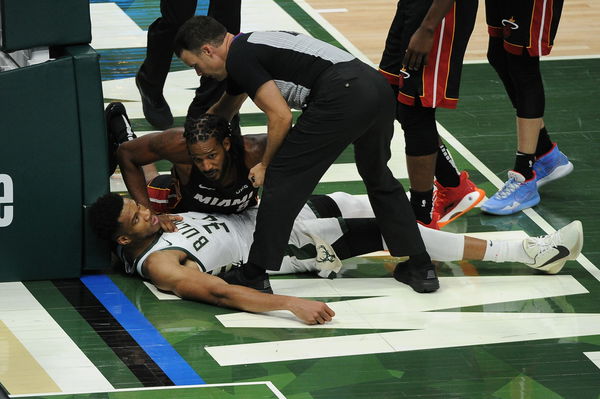 ---
---
In the 2020-21 playoffs, the Milwaukee Bucks are a team with blood on their mind, especially after how the Heat sent them home last year. They're on the hunt and certainly looking for a clean sweep against Jimmy Butler and his men. Their 132-98 blowout victory at Fiserv Forum in Game 2 was proof of this.
ADVERTISEMENT
Article continues below this ad
The Bucks began Q1 with an unthinkable performance coming from rotation player Bryn Forbes. He began burying a series of threes and the Heat just could not match with the pace. Later, even as Kendrick Nunn started playing better from both ends, it was too late for Miami to clear the deficit.
Twitter went crazy after Giannis Antetokounmpo and Co's massive victory
ADVERTISEMENT
Article continues below this ad
It was when Giannis Antetokounmpo converted his first alley-oop (Khris Middleton assist) that their intentions were clear. They wanted to dominate the game, and that is what they did by throwing a combination of threes and dunks. The Greek Freak completed a 31-point double-double as Jrue Holiday won hearts with his accurate playmaking. 
Just as they won, Twitter came down heavily to show their support for the Bucks.
Giannis had no reaction to that obvious attempt to start a fight
This is a wrap 😂

— Dom2K☘📈 (@Dom_2k) May 25, 2021
Heat culture on display tonight. Miami out here playing dirty trying hurt Bucks players

— ♻️ (@OGxJEEZY) May 25, 2021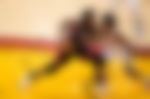 What went in the favor of the Milwaukee Bucks and against the Miami Heat?
ADVERTISEMENT
Article continues below this ad
The Bucks dropped a Warriors-like 15 three-pointers in the first half, making it the highest ever by the franchise in the playoffs. Additionally, they converted seven more deep-range shots at 41.5% accuracy to capture the ground.
Trevor Ariza on Giannis Antetokounmpo certainly did not help as the Greek Freak pushed the gas pedal later in the game. And with a miked up PJ Tucker yelling "Big boy, big boy", the Bucks were everywhere on the floor stealing, blocking, and shooting.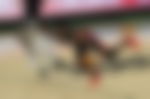 For the Heat, with their star duo struggling, only Dewayne Dedmon was the blessing in disguise. But with Duncan Robinson struggling to shoot, the Heat could not even hit as many threes (8) in the game as the Bucks scored (10) in Q1 itself. 
ADVERTISEMENT
Article continues below this ad
Do you see the Miami Heat bouncing back from this debacle?